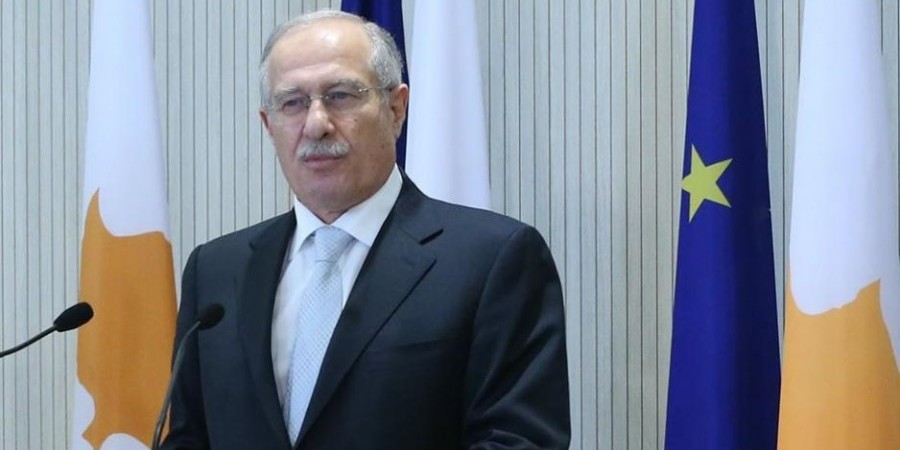 Speaking to the Press after the meeting of the Council of Political Leaders chaired by the President of the Republic Mr. Nicos Anastasiades at the Presidential Palace, the Spokesman stressed that "it was a very productive meeting of the Council of Political Leaders, whom I want to thank.
The President of the Republic briefed the political leaders on the Government's general policy on curbing the spread of coronavirus, with the relevant Ministers taking over and informing the political leaders on the individual measures taken and the plans of each Ministry.
All political leaders took the floor and joined in with the proposals of their political parties, in a spirit of absolute agreement upon the basic principles of the proposals that were tabled.
It has been agreed that all proposals announced by the Government and those proposed by political parties should be codified and sent to the parties as soon as possible for processing. Immediately after the drafting – and I should note that there will be no disagreements; on the contrary there is common understanding – the House of Representatives will convene a special session on Tuesday or Wednesday to vote on the bills deemed necessary for the implementation of the measures.
All political leaders expressed their appreciation and gratitude to every public official fighting the spread of coronavirus. United we will win.
I must also stress that all political leaders urge that everyone shows self-discipline so that, on the basis of sensitivity, we all protect our families, our relatives, the whole people".
Asked if tougher measures such as a curfew had been discussed during the Council meeting, the Spokesman replied "no, there is currently no decision or plan to impose such a measure.
We are not denying, however, that there are plans for every possible scenario, but this will depend on how the situation progresses. It should be noted that the Government makes political decisions which are based and supported by expert advice. At this stage, therefore, there are no plans of implementing any further drastic measures. This does not mean that further decrees might not be issued, just not drastic ones".
Asked where doctors and nurses would be allocated following a decree issued today, the Spokesman replied, "Wait for the Health Minister's statements. There is a plan for where each doctor will be called by the Ministry of Health, but the details will be provided by the Minister of Health himself". /ibna