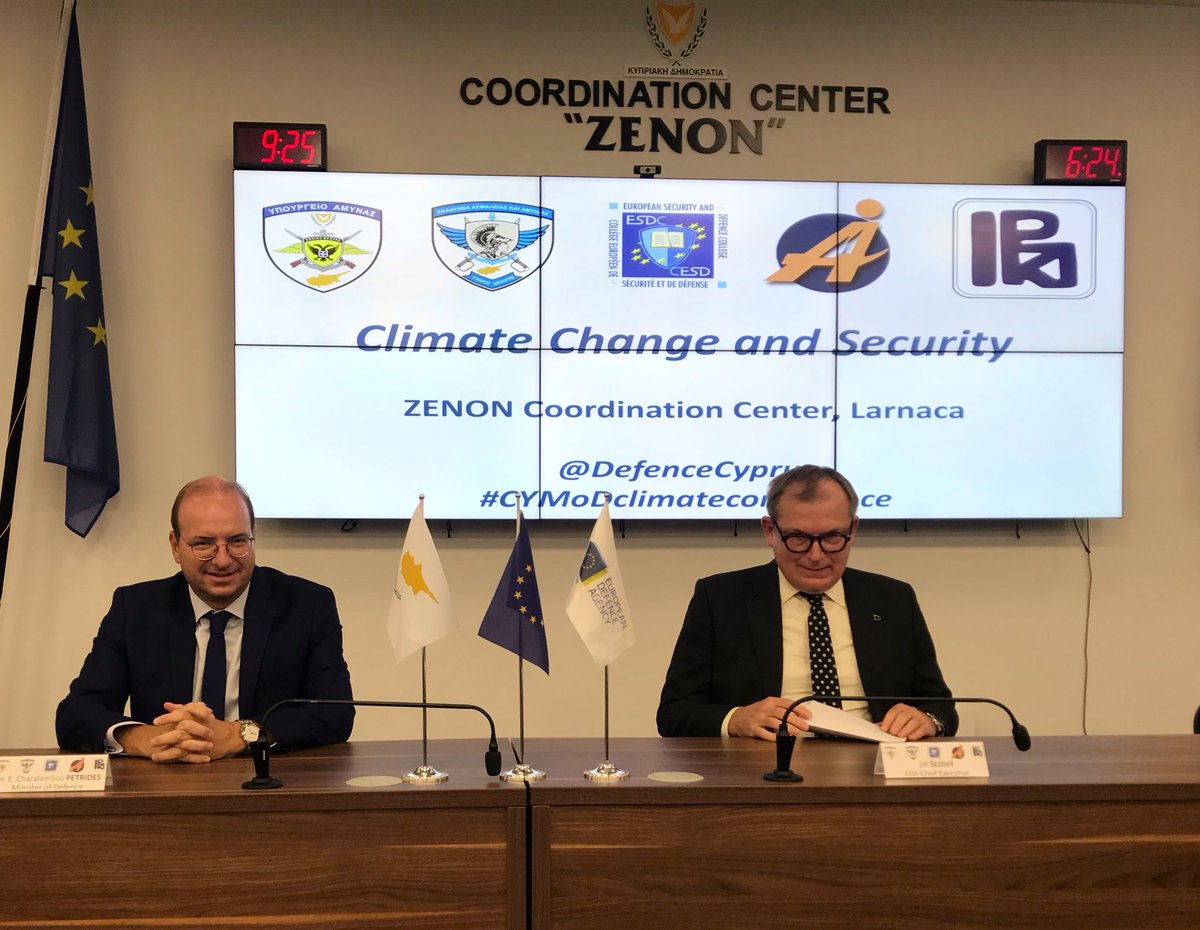 The official visit of the Executive Director of the European Defence Agency Jiří Šedivý concluded today. In the framework of his visit, Šedivý held talks with Defence Minister Charalambos Petrides and met with the Chief of the National Guard Lieutenant General Demokritos Zervakis and Foreign Minister Nikos Christodoulides. Šedivý also paid a visit to the University of Cyprus' research centre of excellence KOIOS.
Today, in the presence of Minister of Defence Haralambos Petridis and Jiří Šedivý, a meeting was held at the Ministry of Defence with representatives of twenty Cypriot companies, research centres and institutions participating in European Defence Agency (EDA) and European Defence Industrial Development Programme (EDIDP) programmes aimed at developing European capabilities in armaments.  It is recalled that recently, Cyprus participated for the first time in an international defence equipment exhibition in Athens, in the presence of several Cypriot companies.
Petridis stressed, among other things, that one of the main pillars of the foreign and defence policy of the Republic of Cyprus is to have a keen interest and participation in major European initiatives. "Despite the fact that we do not have a defence industry in the strict sense of the term, we have managed in recent years to play an important role in projects of the European Defence Agency and the Permanent Structured Cooperation (PESCO)," he explained.
For his part, Mr Šedivý pointed out that Cyprus is a role model as an active state in the field of research and innovation in capacity building programmes, as demonstrated by the results for EDIDP projects. He added that the European Defence Agency will continue to be a support for the private sector for networking and innovation promotion purposes.
The representatives of the companies attending the meeting presented ways to improve cooperation with European institutions to promote research and exploit new opportunities emerging through the European Defence Fund programme, which has an annual budget of €1 billion for the period until 2027./ibna