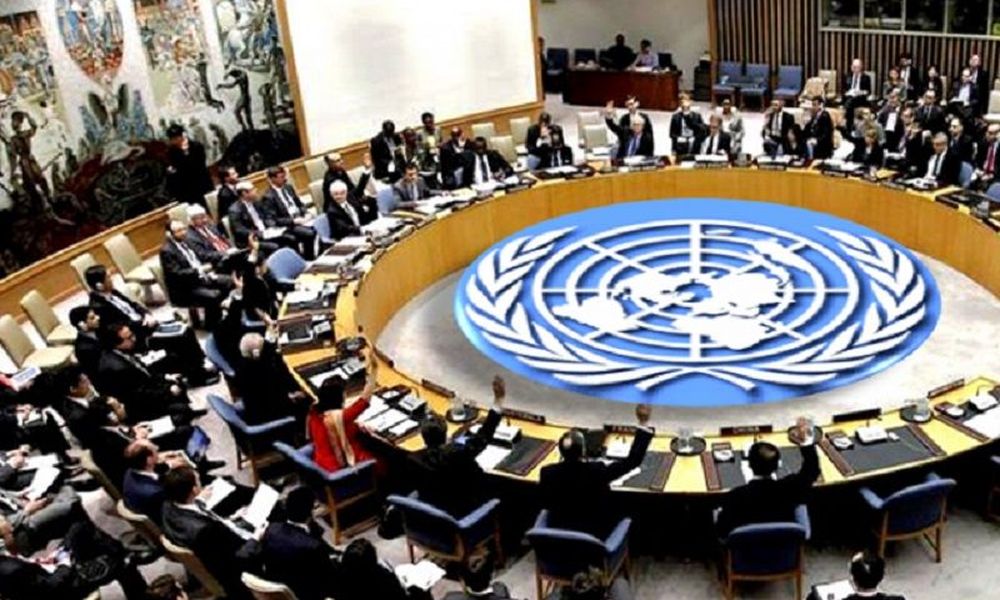 The UN Security Council will discuss the decision to open the Varosia coastline in the enclosed city of Famagusta in occupied Northern Cyprus at a closed-door meeting on Friday, according to diplomatic sources.
The Security Council meeting will be chaired by Russia and will take place at 3:00 pm Eastern Time.
The Varosia coastline is scheduled to open at 11:00 a.m. today, Thursday, Turkish Cypriot "Prime Minister" Ersin Tatar announced at a joint press conference with Turkish President Recep Tayyip Erdogan in Ankara last Tuesday.
UN Secretary-General Antonio Guterres has expressed concern over the decision. He reminded that the position of the UN remains unchanged and "is guided by relevant resolutions of the Security Council".
"Guterres said any unilateral action that could cause tensions on the island should be avoided and called on all parties to start a dialogue to resolve the dispute", said Stephane Dujarric, a spokesman for the group.
Diplomatic mobility from the Republic of Cyprus
The Republic of Cyprus has already filed an appeal with the UN, while the President of the Republic Nicos Anastasiades informed the UN Secretary General by telephone, as well as the President of the European Council Charles Michel, last night.
During their telephone conversation, President Anastasiades informed the President of the European Council in detail about yesterday's illegal actions of Turkey in Famagusta that violate the UN resolutions and the Resolutions of the United Nations Security Council, said in a written statement the deputy Government Spokesperson, Panagiotis Sentonas.
Continuing, the deputy Spokesman said that the President of the Republic also informed Charles Michel about the actions taken by the Republic of Cyprus in relation to the illegal actions of Turkey and stressed the need for its compliance with the relevant UN resolutions.
The President of the Republic also stated that he would raise the whole issue of Turkey's violations at the forthcoming European Council.
Cypriot Foreign Minister Nikos Christodoulides also had a series of telephone contacts with his counterparts, such as Russian Foreign Minister Sergey Lavrov, as Russia currently chairs the UN Security Council.
"We need the Constitutional Court", he said./ibna