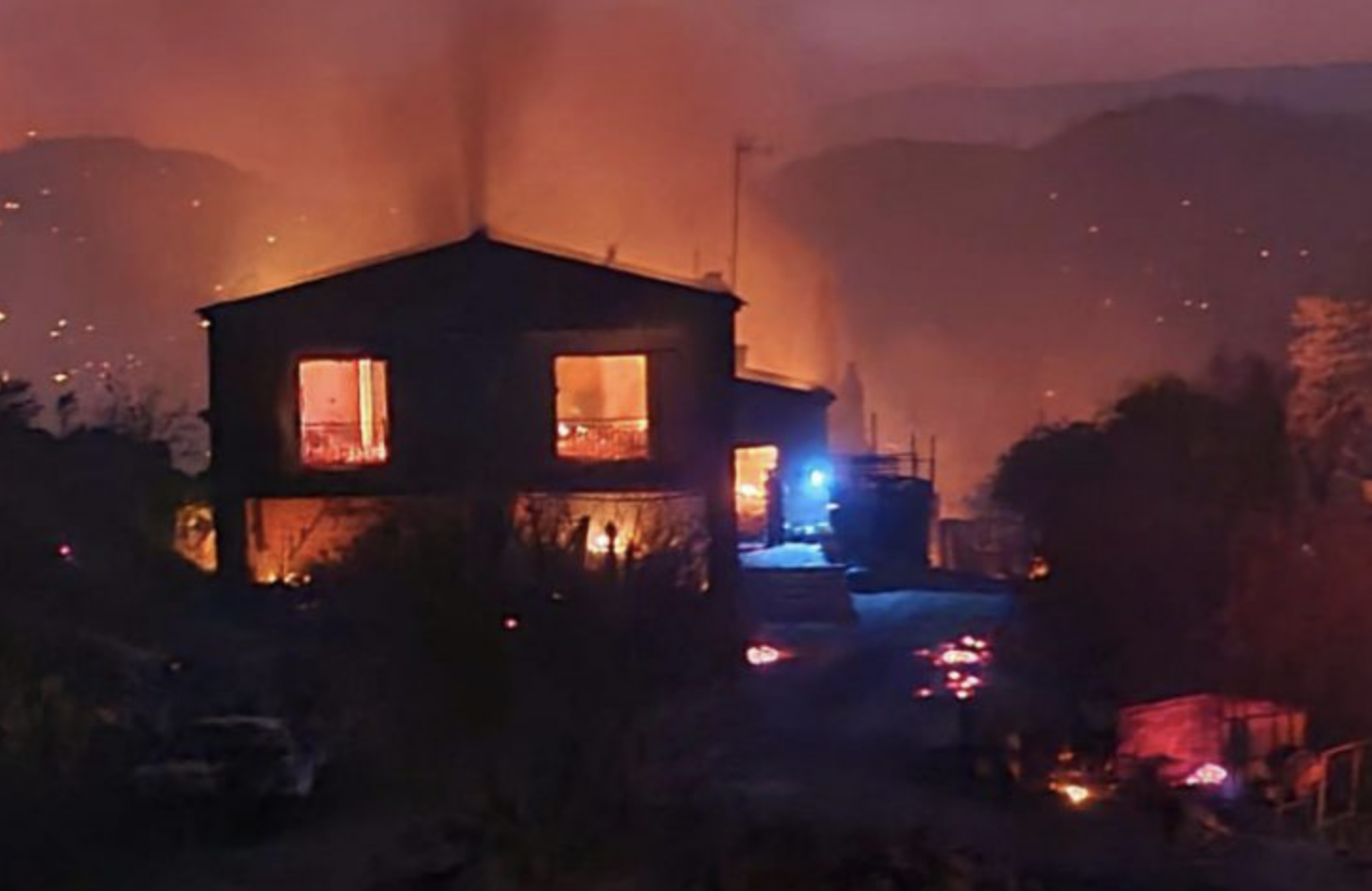 The Forest Department of the Ministry of Agriculture, Rural Development and Environment announced on Monday, July 5, 2021 at 08:00, that the fire that broke out on Saturday, July 3, 2021 at 13:50 in the community of Arakapa and spread to the communities of Eptagonia, Akapnos, Oras , Melini, Sykopetra, Odos, Agioi Vavatsinias and Vavatsinias, came under full control.
The fire burned an area of ​​about 55 square kilometers covered with forest vegetation and agricultural crops. The fire destroyed homes and other private property. As a result of the fire, four people lost their lives near the community of Odos.
More than 600 people from the Forest Department, the Police, the Fire Service, the Civil Defense, the Hunting and Fauna Service, the Limassol and Larnaca District Administrations, the National Guard, the Community Councils and volunteers attempted to extinguish the fire. More than 70 fire trucks, 14 earth pushers, as well as a number of agricultural tractors, excavators and tankers were employed. The burned area was mapped by an unmanned aircraft (drone) of the National Guard with the aim of locating active outbreaks of fire and planning firefighting operations.
The "Icarus 2" Plan, which concerns aircraft operations, was also implemented. A total of 11 aircrafts operated from Cyprus including two helicopters from the British Bases, two Canadair aircraft from Greece and two Air Tractor aircraft from Israel.
Due to the huge extent of the fire, strong forest firefighting forces remain in the area to deal with possible re-ignitions./ibna