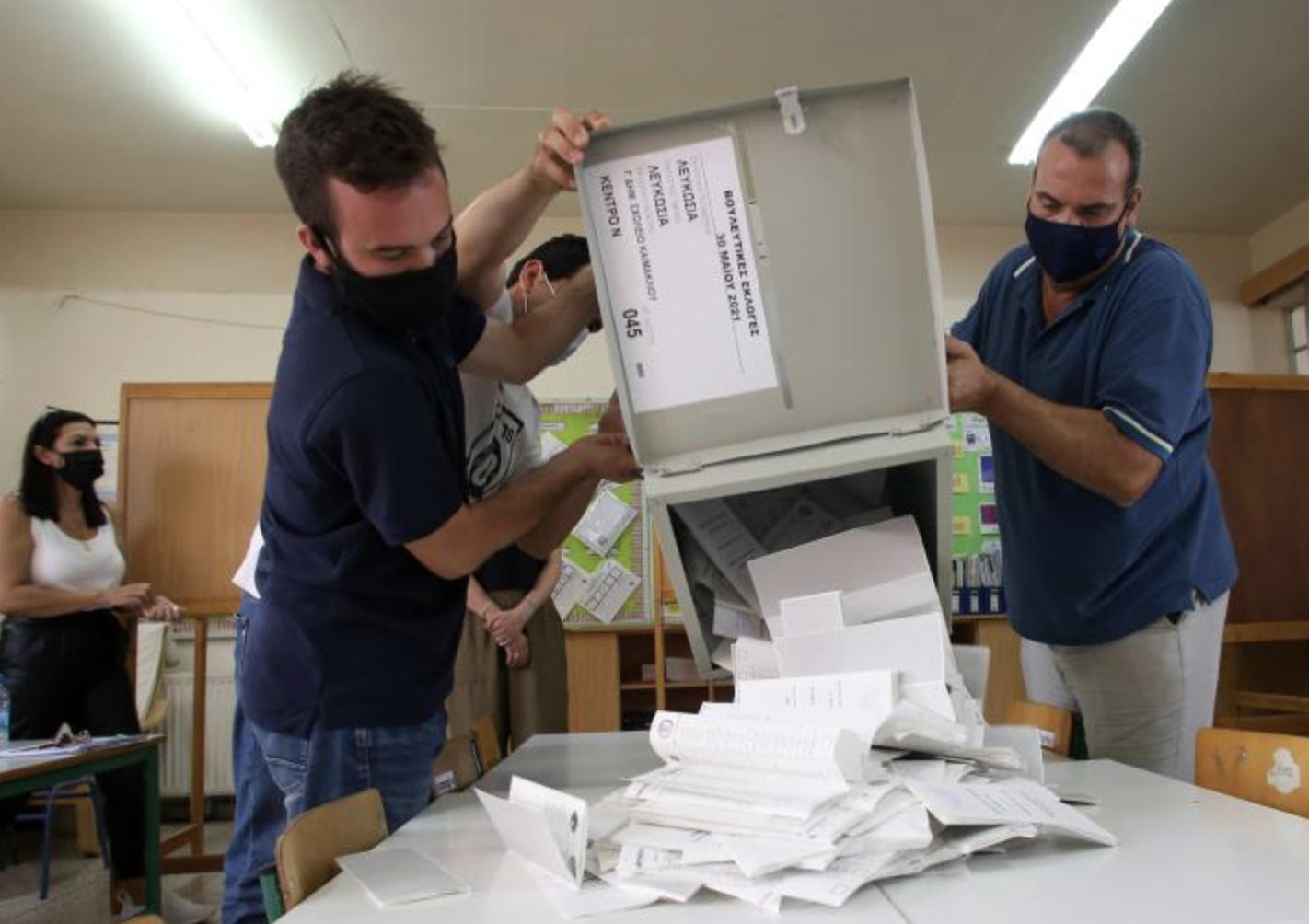 The Democratic Rally (DISY) emerges as the first party in the parliamentary elections of the Republic of Cyprus that took place today, as in 100% of the counted votes it receives 27.77%, but recording a drop of 2.9% compared to the 2015 elections.
The Progressive Party of Working People (AKEL), which is second with 22.34%, lost 3.3% of its power in 2015, as well as the Democratic Party (DIKO), which occupies the third place with 11.29%, recording a fall of 3.2 %.
A big battle took place between the National Popular Front (ELAM) and the Movement for Social Democracy (EDEK) for the fourth place, with ELAM finally with 6.78% winning EDEK with which it received 6.72%. The nationalist ELAM, however, was the big winner of the elections after recording an increase of 3% while EDEK recorded a small decrease (0.5%).
The newcomer Democratic Alignment that came from the split of DIKO receives 6.10%, recording a very good percentage. The Movement of Ecologists-Citizens' Cooperation received 4.43%, recording a decrease of 0.4%.
As for the seats DISY and AKEL lose by one seat from the previous Parliament, taking 17 and 15 seats respectively. DIKO retains its 9 seats. The Democratic Alignment secures 4 seats, the same as ELAM and EDEK that increase their seats. Finally, the Ecologists' Movement increases by one its seats amounting to 3.
366,608 citizens voted in the elections, out of the 557,589 registered in the electoral lists, recording a turnout of 65.72%, marking a small decrease from 66.74% in 2016.
In the 2016 elections, DISY had received 30.69%, AKEL 25.67%, DIKO 14.49%, EDEK 6.18%, the Movement of Ecologists-Citizens' Cooperation 4.81% and ELAM 3.71 %. The Citizens' Alliance with 6.01% and the Solidarity with 5.24% were the other two parties that participated in the previous House of Representatives and will not participate in the new House.
The 80 seats in the House of Representatives are elected by six constituencies, with the number of seats distributed according to the population of each constituency. Of the 80 seats, 56 are elected by the Greek Cypriots and 24 by the Turkish Cypriots, however, due to the Turkish invasion of 1974, the 24 Turkish Cypriot seats remain vacant and the House of Representatives actually has 56 seats./ibna