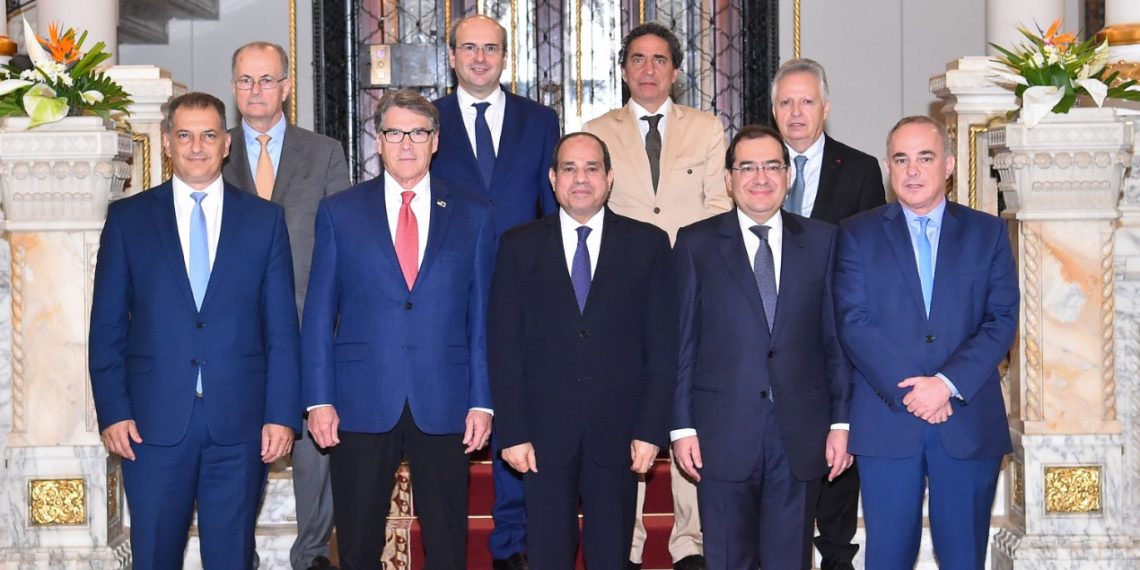 In a ceremony to be held online on September 22, the founding members of the East Mediterranean Gas Forum (EMGF), including Cyprus, will digitally sign the statute of the regional Organization, thus officially sealing its establishment. The Council of Ministers of the Republic of Cyprus during its meeting today, approved the text of the statute and authorized the Minister of Energy, Trade and Industry Natasa Pileidou to sign it on behalf of the Republic of Cyprus.
Speaking after the cabinet meeting, Natasa Pileidou stressed that the EMGF, in which Cyprus, Egypt, Greece, Israel, Italy, Jordan and the Palestinian Authority participate, is a very important initiative of Egypt, "as it utilizes the excellent relations and cooperation of the countries of the Eastern Mediterranean, in order to find the ways of utilizing, in the best possible way, the natural wealth of the region and, mainly, of the natural gas. At a later stage, of course, other issues can be included for discussion within the EMGF, such as Renewable Energy Sources (RES)".
As the Minister pointed out, in addition to the member countries in the EMGF, hydrocarbon companies are also involved, which participate in various committees that discuss at a technocratic level, which ensures the effective implementation of the objectives.
Asked whether the Forum would also address infrastructure issues, Pileidou responded in the affirmative, explaining that although emphasis was initially placed on natural gas, the countries involved were also concerned about electricity pipelines, with discussions continuing in level of transnational consultation. "The participation of the companies ensures that the issues that concern them and the development of the deposits in the area, will proceed at the same time, so that the decisions are implemented", she added.
Asked about the developments in the Cypriot EEZ and, in particular, in relation to the development of "Aphrodite", the Minister of Energy stated that she is in contact with both Noble and Chevron, emphasizing that there is a specific plan that is proceeding normally, with our teams of technocrats to now considering the schedules and the shaping of our subsequent actions. Next stop, the minister said, is the Noble General Assembly on October 2, which will be called upon to approve the acquisition by Chevron. He added that in order to avoid delays, we are in consultation and coordination with the deposit manager, who is still Noble, but also with all its partners, Shell and Delek.
The Minister of Energy also stated that the Ministry is in contact with the other companies that are active in the Cypriot EEZ for discussions related to studies and drilling, but also on coronavirus issues, e.g. for the transfer of workers to Cyprus and for the management of a possible coronavirus case./ibna