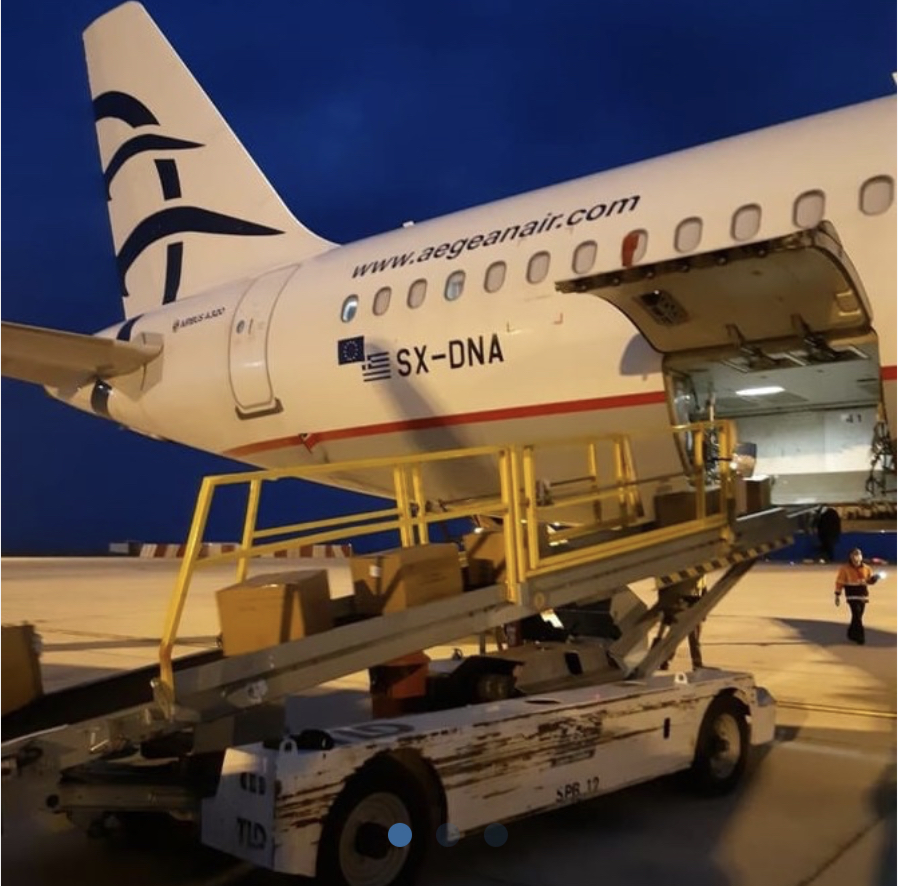 The 5th batch of consumables from China was received on Thursday night, with a flight funded by Aegean airlines and the company Hellenic Petroleum. The flight was the 5th in a row offered by the two companies, thus contributing to the efforts of the Republic of Cyprus to ensure the adequacy of equipment required for the management of the coronavirus pandemic.
The 5th batch includes high-protection masks, swabs used for sampling, footprints and shoe covers, which will be available at hospitals assigned to treat COVID-19, depending on their needs.
A portion of the consumables are a donation of the Chinese Embassy in Cyprus, in which the Ministry of Health expressed its warmest thanks.
The ban on flights is extended
The Ministry of Transport, Communications and Works announced that the Cabinet, at its meeting yesterday, April 23, decided that the ban on flights valid under the amending Decree issued by the Minister of Transport, Communications and Works dated April 18, will be extended from April 30 until May 17./ibna