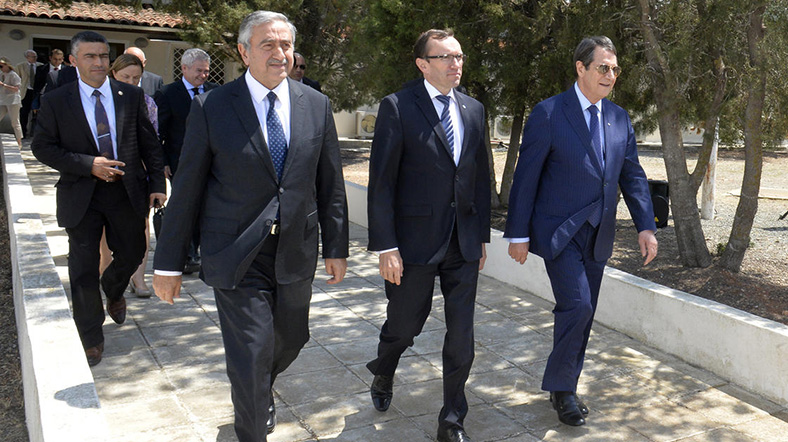 Espen Barth Eide, created the setting for the new Crans-Montana Summit on the Cyprus issue that had been interrupted in January in Geneva in a great hurry.
 Without having built a commonly accepted agenda of a minimum agreement between the parties involved, the Norwegian politician, influenced them as well as the UN Secretary General Antonio Guterres to agree to a new Cyprus conference with the participation of the two communities as well as the guarantor powers.
 The question, of course, is why did the Greek Cypriot side consent to the new round of talks. There are still very important issues being discussed among the parties involved which have yet to be resolved. In addition, both Turkey and the Turkish Cypriot side have raised considerable disagreement over the issue of security and guarantees.
 If the desire of the Greek Cypriot side is so strong in finding a solution to the Cyprus problem which means that it does not leave the slightest opportunity go by, then this could be understood only if there was a minimum agreement between the parties involved that would pave the way for a comprehensive solution.
 However, Espen Barth Eide's statement, following his meeting with Nikos Kotzias in the Greek Foreign Ministry, that he expects to have a strategic solution in Crans Montana, suggests that the new session is nothing more than another endless discussion without any hope for light at the end of  the tunnel.
 According to what has been published concerning the Eide letter as well as the reactions of the Greek Cypriot and Greek sides, the discussions at Crans Montana will be anything but rosy.
If the rush to hold the summit was for Eide's benefit in the upcoming elections in Norway or for some other politicians who wish to have political benefits from such a process it means that the chances for a real solution to the Cyprus problem are still a long way away. It seems that in the name of a solution to the Cyprus problem politicians who want everything but a solution will continue to exploit it for their own benefits.