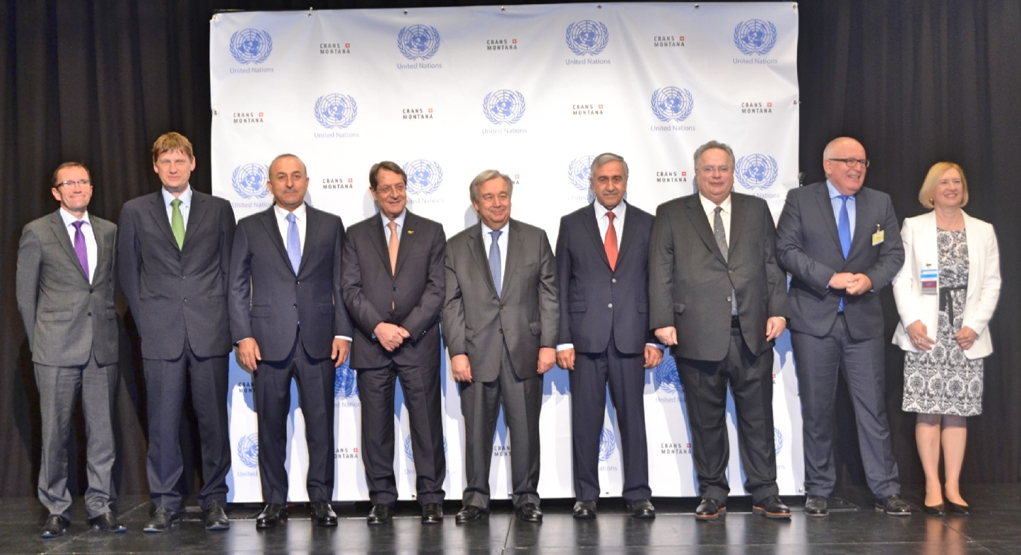 The ten days at Crans-Montana can be described as a moment in time needed for the parties involved to negotiate a solution to the Cyprus problem.
Each moment, however, has its own significance and value in completing a puzzle that is difficult to resolve. Each time though is as if an "invisible" hand shakes the puzzle, the pieces disperse and with them so does a completion of the process for a solution and we start again from the beginning.
The ten days in the Swiss resort, in the presence of the Foreign Minister's of the guarantor countries, had the peculiarity of an average close co-existence of representatives at the highest level, since they were authorized by their Heads of State, to agree on a solution or to at least an outline of a solution.
Although all sides at least publicly showed their willingness to find a solution, as it turned out from the outcome of the conference, it seems that the whole process was more like a psychotherapy session than negotiation.
A type of psychotherapy where they can talk about their suffering, but without actually suffering for the Cyprus problem and the Cypriots, Greeks or Turks. Political criteria and voter gathering cannot solve an issue that seems to concern the international community only in announcements and the citizens of Cyprus in their day to day life.
GS Antonio Guterres tried to be the psychoanalyst in this therapy session and was assisted by EU High Commissioner for External Relations Frederica Mogherini. I do not know if they reached a diagnosis on what is happening, but what is certain is that they did not even write up a prescription so that they could at least provide a solution to the problem.
Repetition of positions, hence of the problems, is fine only when you in fact realize them and you are not endlessly ruminating them. Because rumination becomes obsession and obsessions are difficult to overcome, let alone when years pass and are almost touching on half a century of ruminating…/IBNA