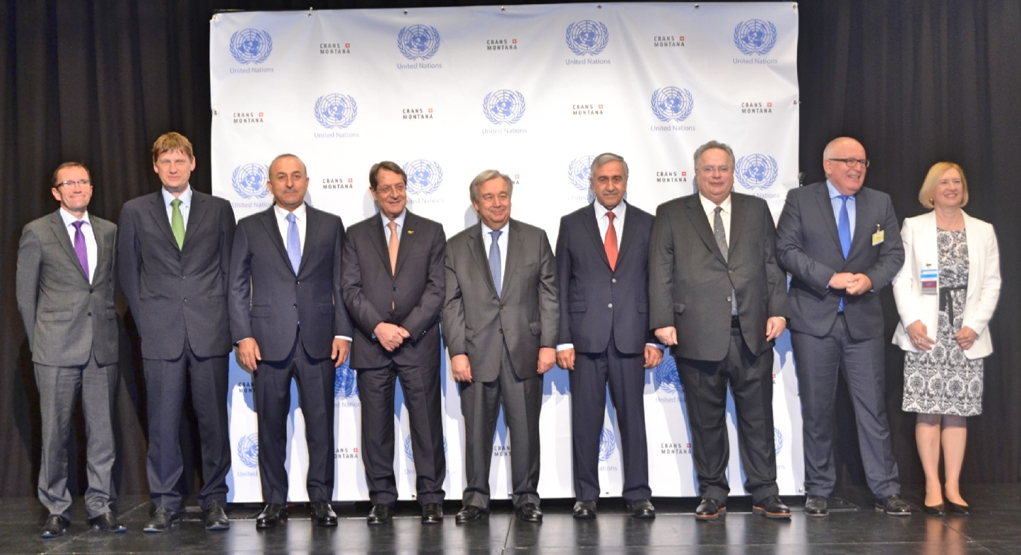 Both leaders of the two communities and the negotiators of the guarantor countries, welcomed the UN decision, for the return of GS Antonio Guterres to return to Crans-Montana early on Thursday.
Following the reappearance of Allan Duncan, Minister of State for Foreign Affairs and Commonwealth Affairs, to Crans-Montana on Tuesday evening, after a courtesy request from the parties involved, the return of the GS to Switzerland suggests that something is really happening in the consultations. What is actually happening in reality will be revealed on Thursday, though both the leaders of the two communities and the guarantor countries, leave no room for optimism.
Of course, this does not imply that there is either any negativity or that everything is going well, since at this point it is reasonable that only the minimum of information is available so that actual communication is not affected by the communication game played by journalists.
It is certainly difficult to try and understand what is actually taking place at the negotiation table. The only sure thing is that everyone is trying to win in the communications game and not be the first to leave the consultations, since then they will be blamed for the failure of the Conference on Cyprus.
Negotiations are difficult, as each side has a different target not only to satisfy their audience on the communication level but also to give them the best possible outcome.
If one considers that the final decision-maker of the consultations and on the decisions that will eventually be reached by the parties involved will be the Greek Cypriot and Turkish Cypriot communities, through referendums that will either accept or reject the agreement, this makes the work of the participants in the consultation even more difficult.
The whole venture becomes even more difficult through leaks that give rise to tensions and a climate of conflict without  a clear understanding who it is that will gain from this.
As IBNA has said in the past, each side has its own expectations of the consultations,and on this it bases its communication strategy and aims.
The point is whether the willingness that all parties show for a just and viable solution to the Cyprus problem is their priority and not just a way to a quick communications victory./IBNA