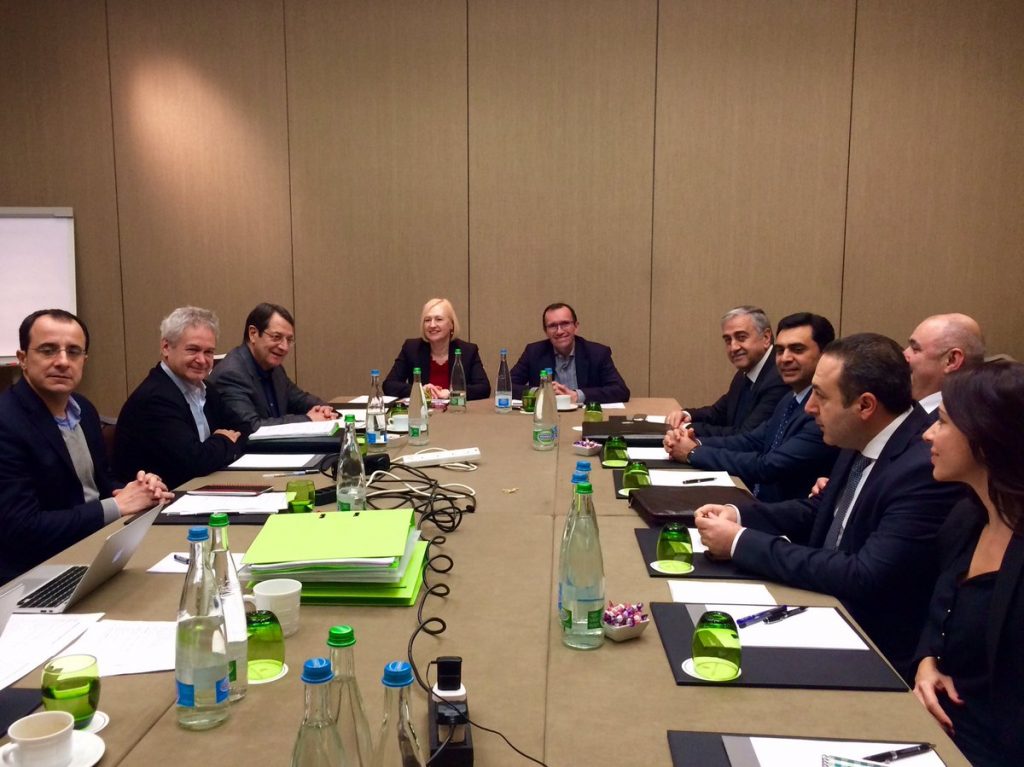 The agenda of the Cyprus talks negotiations in Geneva was agreed on and has been set during the first informal meeting between the Cypriot President Nikos Anastasiades and Turkish Cypriot leader Mustafa Akinci in Geneva late Sunday evening.
The first meeting is set for Monday at 16:30 local time, while the Swiss Government will grant dinner in the evening for the two leaders.
As was decided by the two leaders during their first informal meeting used to determine the agenda of the talks, there will be six meetings between the two leaders until Wednesday, January 11th. There will be two meetings per day which will start at 09:00 until 13:00 and 18:00 until 20:30 (Geneva time).
The topics that will be discussed are: 1. Assets 2. Governance, security and guarantees, 3. Economy and the European Union 4. Cost of the solution and application 5. Territorial 6. Property and other outstanding issues
The joint discussion of the security guarantees issue with that of governance, which leads to the negotiation between the rotating presidency and the major issue of the guarantee rights, is the highlight of the lengthy (more than two-hours) meeting between President Anastasiades and Mustafa Akinci at the formers hotel in Geneva./IBNA
Photo: UN Geneva