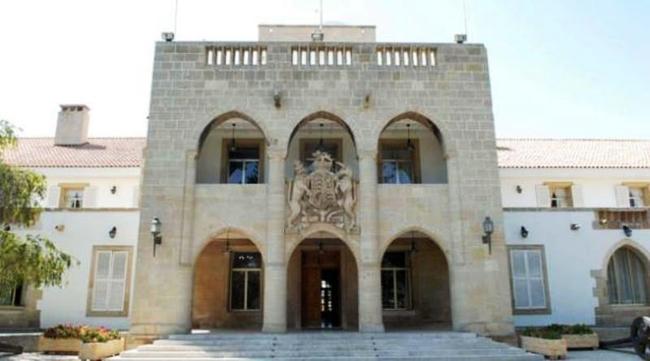 By Kyriacos Kyriacou – Nicosia
In a meeting today the National Council of Cyprus will finalize measures and actions discussed in yesterday's meeting, following Ankara`s provocations in the island`s EEZ.
These measures, most will be announced imitatively after the meeting, are going to be political, diplomatic and legal. According to sources, some of the measures will not be announced in advance.
In Monday's meeting the National Council exchanged views on the steps to be taken. The members of the Council freely expressed their views and suggestions on how the government should react in order for its actions to be effective and not to enter `dangerous waters`.

Turkish seismic exploration vessel `Barbaros` entered Cyprus`s Exclusive Economic Zone (EEZ) yesterday.The move comes a few days after Turkey issued a maritime order, or NAVTEX, for the area.
This prompted Cyprus President Nicos Anastasiades to suspend his participation in the UN backed negotiations which aim to reunify the island under a federal roof.
Letter to Ban Ki-Moon
Nicos Anastasiades has called on UN Secretary General Ban Ki-moon to intervene in an effort to convince the Turkish Government not to go ahead with an intended seismic survey or any other interference and violation of the sovereign rights of Cyprus in its exclusive economic zone, as such a realization would strike a heavy blow against the negotiations for the settlement of the Cyprus problem.

In a letter to the UN chief dated October 6, which was circulated on October 20 as a document of the UN General Assembly, under agenda item 74, and of the Security Council, President Anastasiades says recent developments`are not compatible with the smooth continuation of the talks on the Cyprus problem` and `have the potential to destroy the efforts of creating a good and positive environment and to actually derail the whole negotiating process`.
`It is regrettable that these developments come at a time when your new Special Adviser on Cyprus is trying to set the necessary conditions and framework for the resumption of the talks and for substantial negotiations`, the President points out.
President Anastasiades refers to `the latest decision by the Turkish Government to illegally interfere in the exclusive economic zone of the Republic of Cyprus`.