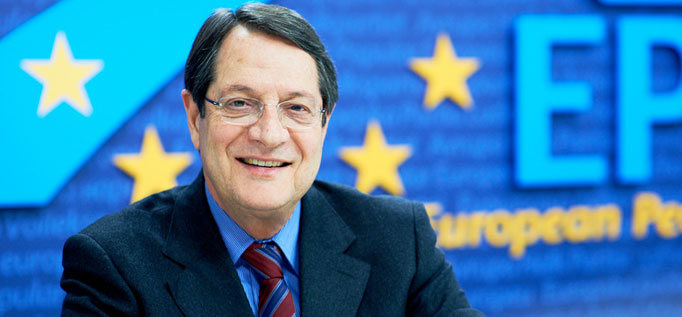 Nicosia, July 6, 2015/ Independent Balkan News Agency
By Kyriacos Kyriacou
Cyprus President Nicos Anastasiades expressed his full support the Greek goverment's efforts to reach an agreement with the creditors the soonest.
Commenting on the Greek people's verdict in favor of "NO", rejecting a proposal from international creditors that included new austerity terms, Anastasiades said that the Greek voting "is fully respected and should be respected from all".
However, he added, "every delay to achieve a solution, unfortunately, is worsening the situation in Greece".
Asked to comment on a haircut scenario in Greek deposits, Anastasiades said that this will depend on many factors.
"If Greece and its creditors reach an agreement, there will be no danger. However, if they don't reach a solution, Greek banks will remain closed and our experience- our bitter experience shows that nothing should be excluded" said the Cypriot President.
The most important thing now is to reach this agreement, Anastasiades concluded.
On 25 March 2013, a €10 billion international bailout by the Eurogroup, European Commission (EC), European Central Bank (ECB) and International Monetary Fund (IMF) was announced for Cyprus, in return for government agreeing to close the country's second-largest bank, the Cyprus Popular Bank (also known as Laiki Bank).
Furthermore, a one-time bank deposit levy on all uninsured deposits was imposed in Laiki and possibly around 48% of uninsured deposits in the Bank of Cyprus (the island's largest commercial bank).
Not insured deposits of €100,000 were not be affected.