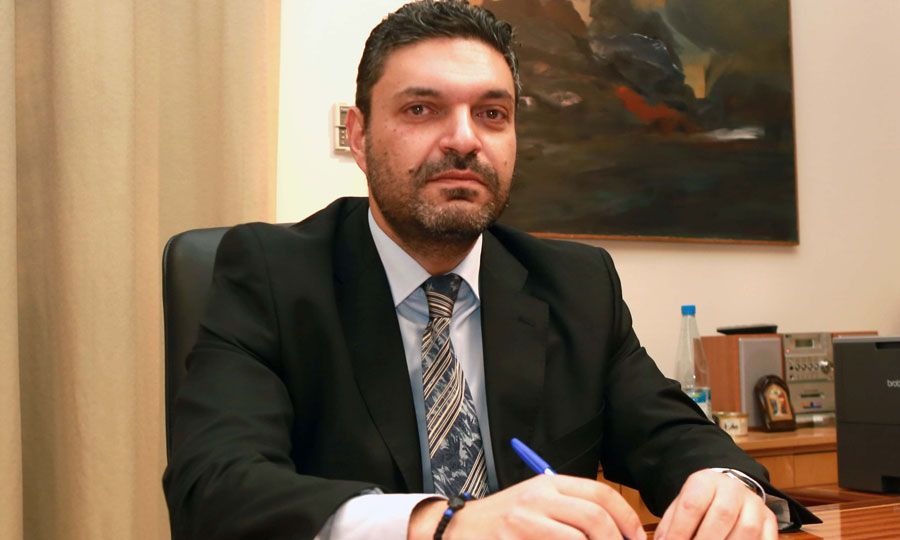 Cypriot President Nicos Anastasiades headed today at the Presidential Palace a meeting with the leaders of the political parties, with the participation of the Speaker of the House of Representatives Demetris Syllouris, the Central Bank Governor Mr. Constantinos Herodotou and the Minister of Finance.
After the meeting, Constantinos Petrides stated that "during today's meeting, a briefing and a thorough discussion on the issues of the economy took place.
The government's fiscal support package with the extension of some plans by the Ministry of Labor for May and June now amounts to 5.4% of GDP or 1.32 billion euros, as opposed to 3% of GDP which is the European average, according to the latest figures from last week's Eurogroup".
He went on to add that "the situation is difficult; we do not have unlimited resources and what is needed at the moment, amidst a deep crisis, is for the political community and the Government to demonstrate maximum unity and responsibility towards European and EU policies in order to be able to overcome in the best way the upcoming extremely challenging period.
We must also use all the tools provided to us at European level, such as, for example, the programs that the European Commission itself has promoted concerning government guarantees to companies through borrowing.
A very thorough and constructive discussion on this issue was unfolded during the meeting and in the coming days we will examine the proposals of the parties and their concerns, so that we can finally utilize this tool as well.
Of course, the possibility of economic recovery and economic data are always based on the period for which the economy remains inactive. We are one of the member states that has taken the toughest measures to minimize human losses. This results to a bigger impact on the economy. And success will also be determined by the gradual opening of economic sectors". /ibna