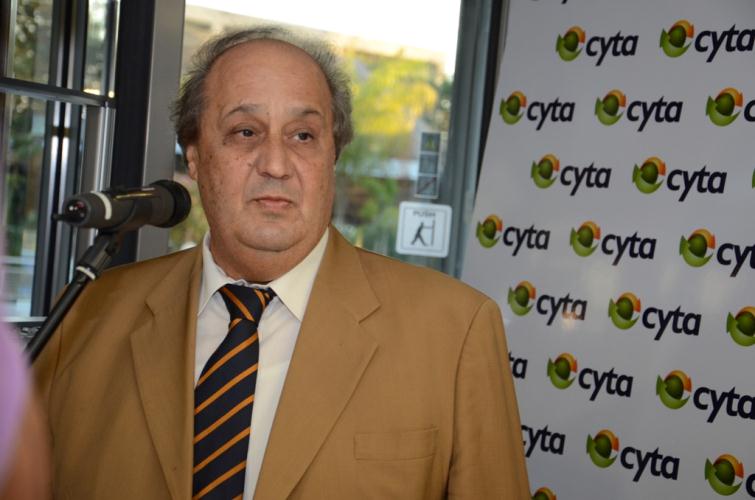 Nicosia, January 5, 2015/ Independent Balkan News Agency
By Kyriacos Kyriacou
Five public figures and state officials were jailed on Monday in connection with a land scandal case in Larnaka city Cyprus on various charges of corruption and fraud. The Criminal Court announced sentences from three and a half to nine years.  Company Polleson Holding was fined 300 000 euros.
More specifically, the court sentenced ex-Cyprus Telecommunications Company (semi state) boss Stathis Kittis (photo) to eight years in prison, former Electric Authority of Cyprus (semi state) boss and former CyTA board member Charalambos Tsouris to three years, trade union representative and Cytavision director Orestis Vasiliou to nine years, land registry official Gregoris Souroullas to six and a half years, and high ranking AKEL (left wing party) member Venizelos Zannetos to three and a half years.
It revolved around the purchase by CyTA's pension fund of office space in Dromolaxia, near Larnaca airport, at a price several times the going market value. The land was initially sold to a company by the name of Wadnic Trading, which upgraded the coefficients, built on it and sold it on to the CyTA pension fund for some €20 million.
Judge Nicolaos Sandis who presided over the case said that Kittis acted in a "well calculated and methodical manner, in order to cover his tracks regarding his implication in the crime in question." The court pointed out that Kittis' intention from the start was indicative "of his intention to perpetrate a crime".