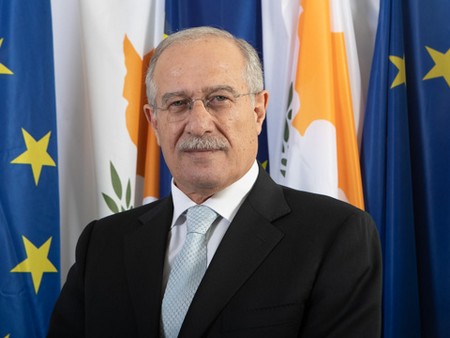 There was no political intention on behalf of the government behind the closing of the barricades, Government spokesman Kyriakos Kousios said on Sunday, stressing that the reason lied in the preventive measures that were being taken to address the coronavirus, noting that they would reopen as soon as possible.
Asked about the conversation the President of the Republic had with the Turkish-Cypriot leader Mustafa Akinci, the Spokesman replied that "the President of the Republic contacted Mustafa Akinci by phone at the initiative of the Turkish-Cypriot leader, and briefed him on the situation at the crossing points.
There is no intention on behalf of the Government to cause any problems in the entry from the crossing points".
He added that "the only reason these precautionary measures were taken has to do with the problem of coronavirus.
All necessary efforts are being made by the Government to reopen the crossing points as soon as possible, and hence we have stated that the situation is being assessed daily. There is absolutely no intention other than to prevent the coronavirus endemic".
In another question he responded that "efforts are being made to facilitate the crossing not only of the Turkish-Cypriots but also of the Greek-Cypriots over to our occupied territories, because it was not our intention to block or impede access between the two sides of our island, the free areas and the occupied.
On whether the Government is able to reopen them, there is no intention of not reopening them. Once we are ready, yes, we will reopen them".
Kyriakos Kousios went on to add that "I regret what happened yesterday, especially the attack on our national guard, but also the way some of our fellow citizens reacted; because there is absolutely no political intention in the Government's decision. It simply concerned the protection of our fellow citizens, both the Greek-Cypriots and the Turkish-Cypriots". /ibna