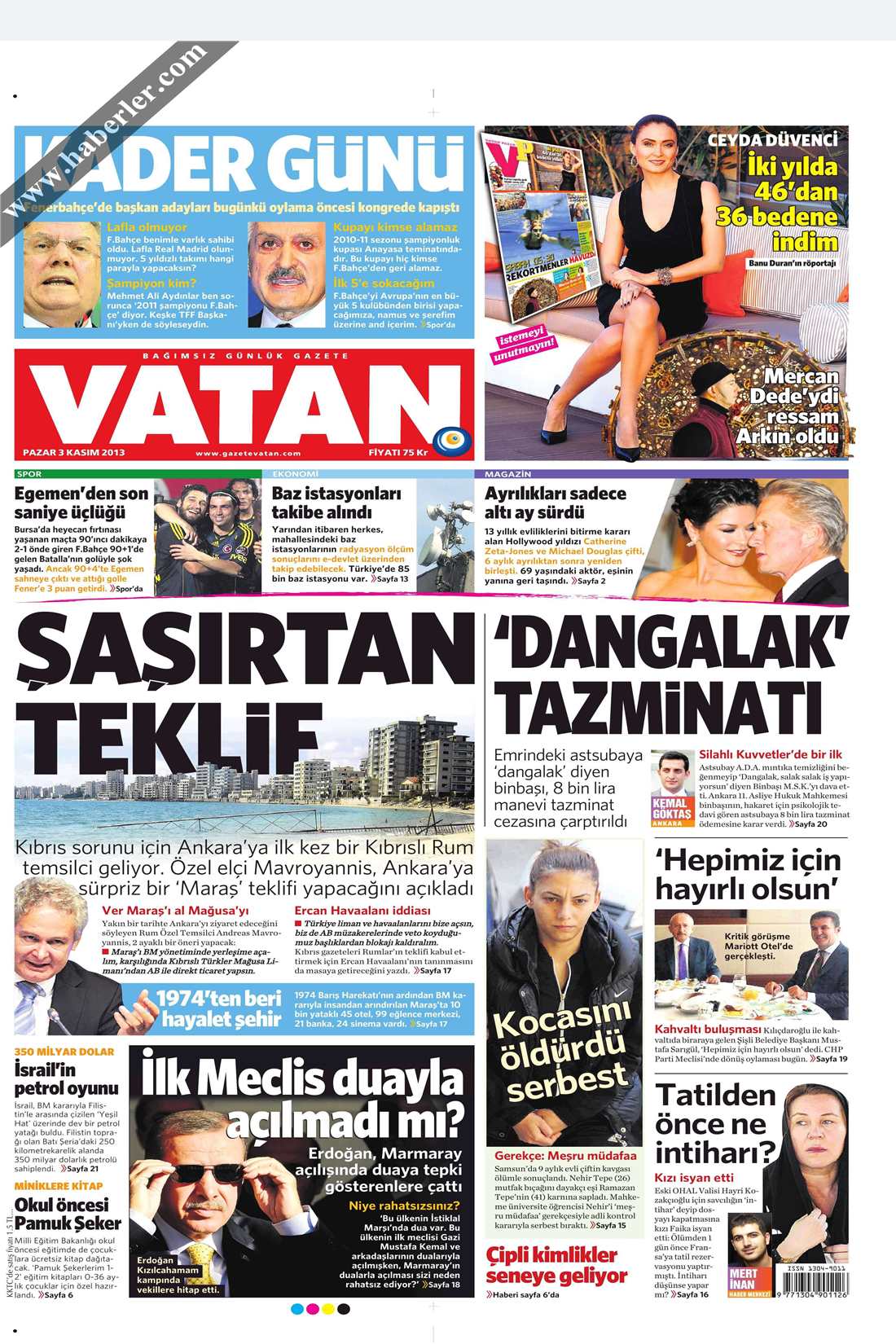 By Manolis Kostidis – Ankara
Turkish daily Vatan heralds the arrival in Ankara of the Special Envoy of the Cyprus Republic.
The newspaper is headlined "The surprising proposal" and it reports that "a Greek Cypriot envoy arrives in Ankara for the very first time. Andreas Mavroyannis announced he will make a surprise proposal regarding Varosia". According to Vata, Mavroyannis will propose the opening of Varosia to its citizens under UN auspices and the opening of the Famagust port allowing Turkish Cypriots to use it for trade with the EU will be offered in return.
Meanwhile, the paper also notes, Mavroyannis will propose Turkey opens its ports and airports to Cypriot ships and planes respectively in return for the unblocking of chapters in Turkey's EU accession talks.
Mavroyannis made statements on the subject to Turkey's Anatolia News Agency which Vatan quotes.
Our neighbors say Famagusta is a ghost town since 1974, before which it had 45 hotels with 10.000 beds, 99 nightclubs, 21 bank branches and 24 cinemas.
Turkish negotiator Osman Ertug responded to Mavroyannis's statements by saying he can't fathom his statements. "Wrong issue and wrong person" he said characteristically. Meanwhile, it is not yet known when Mavroyannis will be visiting Ankara.
The definite date of Mavroyannis's arrival in Ankara as well as that of the Turkish negotiator to Athens has not been set yet. Both visits are important as they are unprecedented. Both are set to take place in November. The meeting both men will hold and their proposals to Ankara and Athens will play an important role in negotiations on resolving the Cyprus issue.