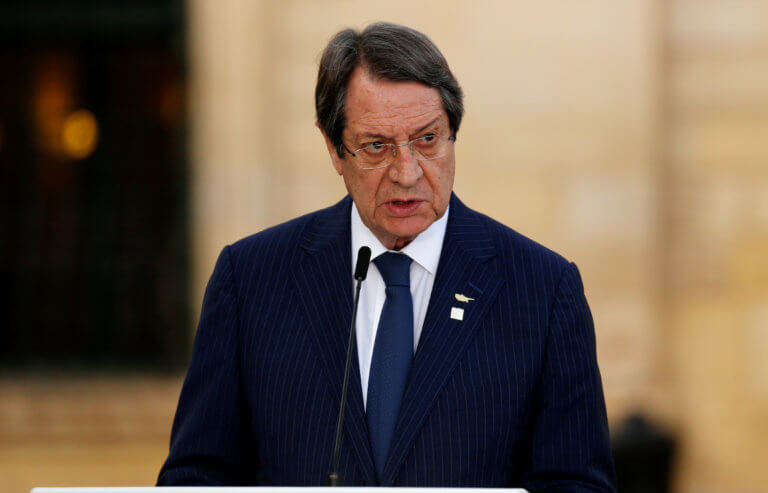 The UK Government and the Government of the Republic of Cyprus announced today the next important step in the implementation of the bilateral Resolution reached in 2014 on the regulation of non-military development in the Sovereign Base Areas between the two countries.
The Department of the Environment of the Republic of Cyprus and the British Base Administration will be announcing tomorrow morning the draft Policy Statement for the British Bases, the urban maps and the Strategic Environmental Impact Assessment (SEIA) concerning the Resolution. The announcement of the SEIA will launch a 35-day public consultation phase, which is the essential first step to allow, according to the provisions of the final Policy Statement for the British Bases, the residential and commercial development of land in the Bases on the same basis with the Republic.
The implementation of the Resolution reflects the excellent level of relations between the two countries and their Governments. In the 60th year of diplomatic relations between the United Kingdom and the Republic of Cyprus, this represents an important step forward in further strengthening and deepening cooperation and bilateral relations, which are based on common values, principles and ideals, as well as strong and historic friendship ties between the two countries and their peoples.
It also demonstrates the collective commitment to safeguarding and promoting the well-being of residents and communities living within the British Bases, while ensuring that the Bases continue to operate in accordance with the provisions of the Establishment Treaty.
During his speech at the signing ceremony and the implementation of the Agreement on the Development of Non-Military Areas within the British Base, the President of the Republic of Cyprus described this day as a historic and tangible proof of the excellent relations between the Republic of Cyprus and the United Kingdom.
"After 60 years of consultation and, as a result of the determination of the Governments of the two countries, the Agreement reached on January 15, 2014, between the then Prime Minister Mr. David Cameron and myself, is being implemented today", said Nicos Anastasiades.
The Agreement provides for a significant overhaul of the ownership of the property, with full restoration of the rights of residents and property owners.
The key points are:
A very large percentage of the land within the British Base, which is now part of Urban Zones, is being released for development purposes.
The same applies to the rest of the Republic of Cyprus in relation to the acquisition and development of property by Cypriots, Europeans and third-country nationals, ensuring equal rights to residents and property owners in the UK in relation to the rest of the population.
In addition to residential, tourist, commercial, industrial developments, large-scale development will also be allowed.
In addition to designated Development Zones, it is also possible to license under certain conditions smaller-scale developments as well. /ibna