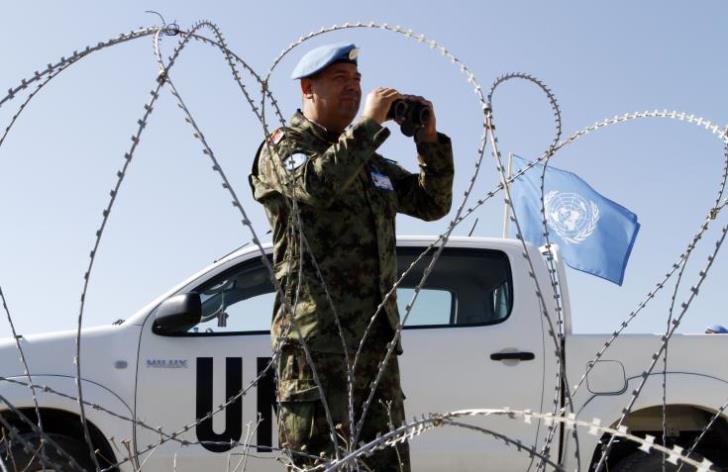 The Ministry of Foreign Affairs of the Republic of Cyprus welcomed in an announcement the unanimous renewal of the mandate of UNFICYP by the UN Security Council, until January 31.
It is noted with satisfaction that the Resolution reaffirms all relevant Security Council resolutions on Cyprus, as well as the basis for a solution to the Cyprus issue, both by explicit reference and by reference to the important Resolution 1251, which refers to a State with one sovereignty, citizenship and international personality, on the basis of the bi-communal, bi-zonal federation, with political equality as defined in the UN resolutions. The Resolution welcomes the Berlin meeting of November 2019, as well as the Secretary-General's intention to continue the effort to reach an agreement on the terms of reference as a common starting point for substantive talks as soon as possible.
Through the Resolution, the Security Council once again calls for the de-escalation of tensions in the Eastern Mediterranean, conveying a message to Turkey. Our position remains that the Security Council should continue to monitor developments closely, exerting its influence to end Turkish violations and to ensure Turkey's compliance with international law and international legality.
The SC also expresses its concern over the increase in military violations along the median line, hinting the responsibility of the Turkish army, and recommends respect for UNFICYP's terms of reference within the neutral zone, while emphasizing the importance of maintaining the peacekeeping force, as long as the current situation lasts. It also calls for the cessation of violations and the restoration of the status quo in Strovilia, reaffirming the very important resolutions 550 and 789 for Varosha, thus emphasizing the need for their full respect and the termination of actions by Turkey and the occupying regime, which are aimed at creating further faits accomplis.
We also note the fact that the resolution calls, once again, for enhanced cooperation with the Committee on Missing Persons, in particular by providing access to all areas and responding promptly to requests for information on potential landfills.
The resolution also provides for a submission of a Report of the General Secretary for the sending of Good Services until January 10, 2021.
The Resolution, recognizing the effects of the coronavirus pandemic and the efforts made to address them, calls for enhanced cooperation through the Technical Committees and for a return to the pre-pandemic mode of operation of the crossing points, when this becomes possible in practice. /ibna