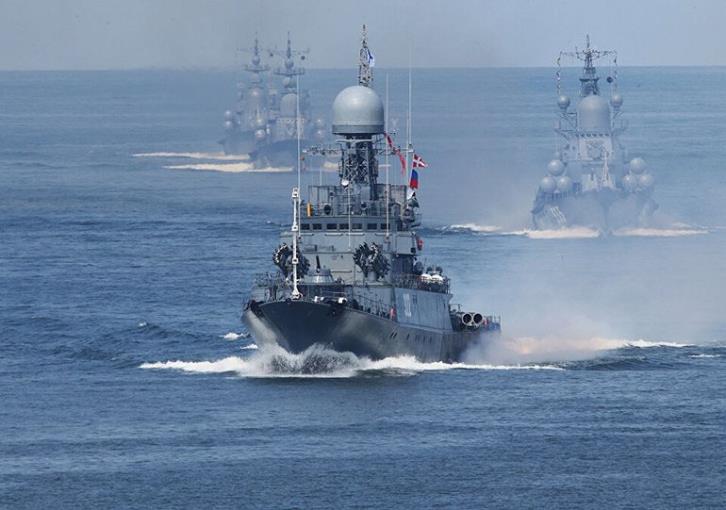 Russia contacts Cyprus to issue a Notam or Navtex, said today Government Spokesman Kyriakos Kousios.
Speaking to reporters at the Presidential Palace, when asked about the matter of the latest Navtex issued by Turkey for Russian naval exercises, Mr. Kousios stressed: "It is well known that for many years now, Russia has been addressing Cyprus in cases of issuance of a Notam or a Navtex, and specifically the organization NAVAREA III.
It is also known that Turkey intervenes and issues a different Navtex. However, we are informed, and when it comes to issuing a Notam and a Navtex, this is implemented by the Republic of Cyprus at the request of the Russian Federation".
When asked, he responded that "the Republic of Cyprus has been clearly updated on everything", while, when asked if there is a complaint from Russia, he answered "No. Our grievance concerns the manipulation that is taking place on behalf of Turkey".
According to RIK, Russia's regular tactic when planning to conduct naval exercises in the Mediterranean is to issue instructions to seafarers at the World Maritime Safety Organization based in Spain, despite occasional urgings from Nicosia to Authorities, and in particular at the Search and Rescue Coordination Center of the Republic of Cyprus, or at Cyprus Radio.
Russia, however, when planning air and aeronautical exercises, resorts to the Cypriot authorities for the issuance of a Notam.
When Nicosia realized the Russian version of a Navtex, after receiving information from the Center in Spain, it issued an instruction to seafarers for the area off Famagusta, informing the ships that are moving or were intending move in the area that the place falls under the responsibility of the Republic of Cyprus, and it is Cyprus that has jurisdiction.
Turkey, as soon as it realized the Cypriot Navtex, issued its own to show that it also has control in the region.
The Republic of Cyprus immediately issued an anti-Navtex for the area east of Cyprus that Russia earmarked for naval exercises. /ibna