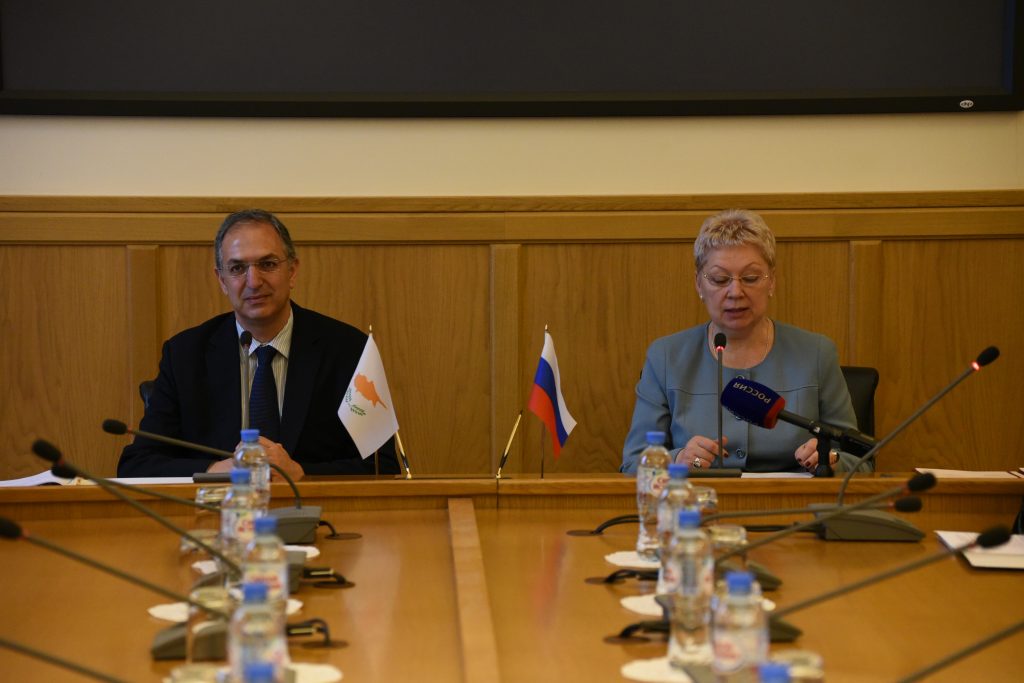 A landmark agreement in the field of Education and Science between the Republic of Cyprus and the Russian Federation was signed by the Minister of Education and Culture, Mr Costas Kadis, and the Minister of Education and Science of the Russian Federation, Ms Olga Vasilyeva, on 22 October 2016, in Moscow.
The "Agreement on mutual recognition of education, qualifications and academic titles between Cyprus – Russia" was signed after extensive and productive talks held between the two ministries and provides for the mutual recognition of academic titles between Cypriot and Russian universities.
The agreement was signed in the presence of the rectors and representatives of Cypriot universities and it "would be a catalyst for the enhancement of cooperation in the field of Higher Education between the two countries", Minister Kadis said.
"The Ministry of Education and Culture has set a priority to enhance educational ties between Cyprus and Russia. The agreement signed therefore, is of high importance because it paves news ways for an enhanced Cypriot-Russian cooperation and marks the forces that universities in both countries can join in order to create new mobility opportunities for students, academics and researchers", Mr Kadis noted.
The Russian Minister said the agreement was a very important step in the strengthening of cooperation between the Republic of Cyprus and the Russian Federation. She added that the agreement attached great importance in the expansion of partnerships between the universities in the two countries and manifested the friendly relations both countries enjoy./IBNA
Photo: www.pio.gov.cy/