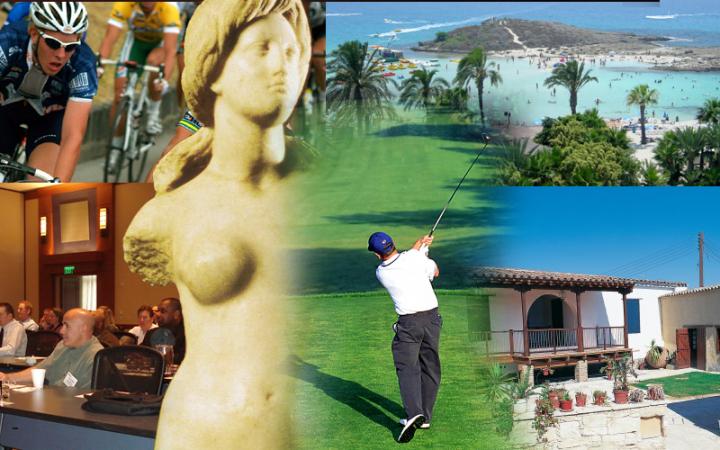 By Thanasis Gavos – London
This year's gathering of the international tourism industry in London (4-7 November), the World Travel Market, has been described as a crucial event by quite a few European countries. The south of the continent hopes it can convince tour operators and visitors to opt for destinations that are in dire need of economic support by tourists' arrivals.
One of the first among these countries is Cyprus. The Cyprus Tourism Organisation will be occupying the space it held last year, hoping to attract as many visitors as possible in its more than 50 stands.
Head of the official representation at the event will be the Minister of Tourism Giorgos Lakkotrypis. He will hold meetings with tour operators, airline managers, other tourism industry professionals and media.
"We are ready and we have quite some interest expressed in Cyprus by the private sector," the person in charge of preparing the country's stands, the head of the Cyprus Tourism Organisation in the UK Orestis Rossides told IBNA.
The example of Greece which managed to draw record numbers of tourists this year following five years of bad publicity is what other crisis-stricken countries want to emulate.
As Mr Rossides stressed the picture has already become a little rosier for Cyprus too, following a subdued summer. "We have recorded a small recovery since September and we hope it will carry on in the new year. Although arrival numbers are down a bit, we have happily seen a small rise in revenue," explained Mr Rossides.
The bet for the Cyprus Tourism Organisation is to persuade tour operators and airlines to at least not cut flights and packages to the island. "The scheduled meetings will be used to make our case and show them that they should keep the same numbers of packages to Cyprus or even increase them. It is encouraging that there are already some signs of airlines maintaining the same capacity," the Cyprus Tourism Organisation head in London added.