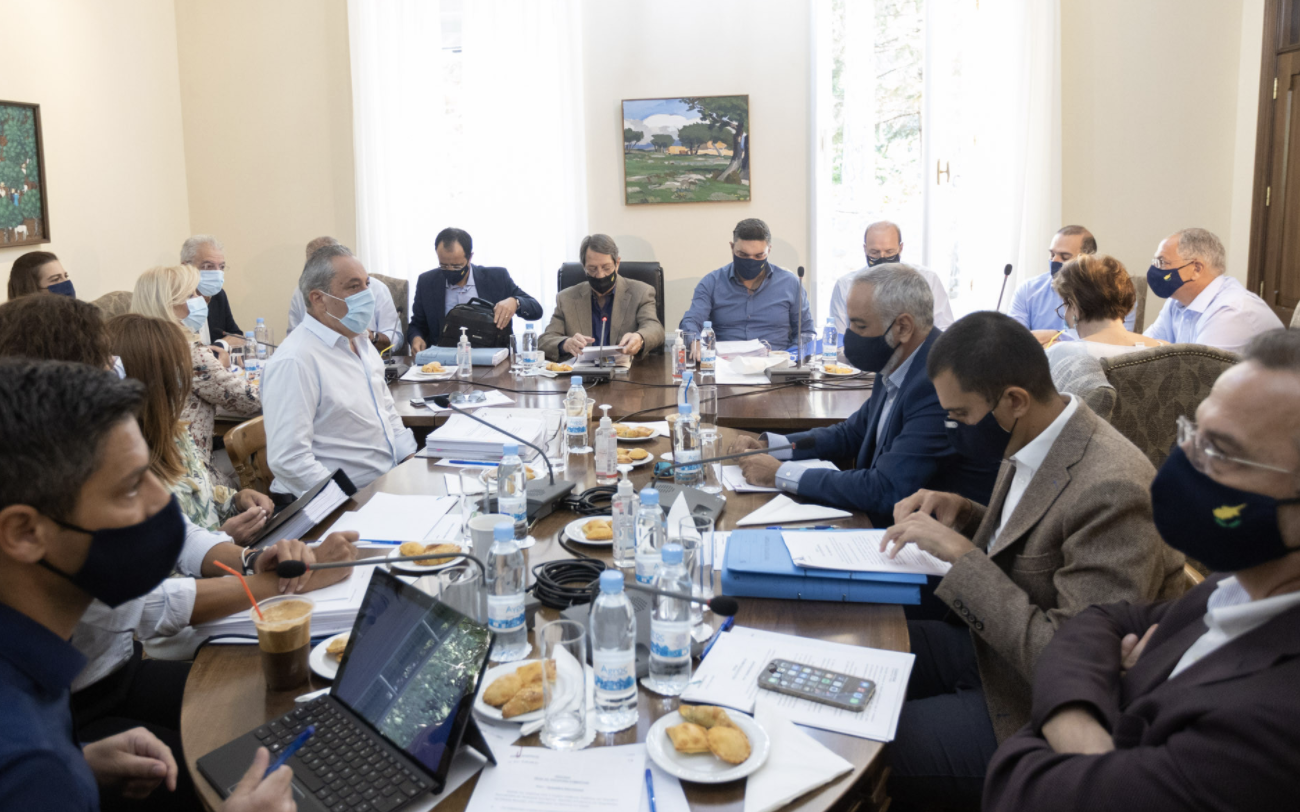 The President of the Republic of Cyprus Nikos Anastasiadis chaired today, at the presidential residence, in Troodos, a meeting of the Council of Ministers.
After the meeting, in a statement to reporters, Government Spokesman Marios Pelekanos said that "the Council of Ministers at its meeting today decided as first move to revoke or not to renew or issue passports of the Republic of Cyprus to a number of persons of the so-called Council of Ministers of the pseudo-state, either members of the Varosha opening committee and who by their actions or actions undermine the sovereignty, independence, territorial integrity and security of the Republic of Cyprus, contrary to the provisions of the Constitution .
They are the same people who with their specific actions hostile to the Republic of Cyprus promote the implementation of Turkey's plans to change the status of the enclave of Varosha, contrary to the resolutions of the United Nations Security Council and in particular resolutions 550 and 789 concerning the status of the enclosed area of ​​Famagusta.
The Council of Ministers also decided to ask the Attorney General to proceed with the registration of the 5th transnational appeal in relation to what happened, but also the actions that Turkey and the occupation regime continue to take in the enclosed area of ​​Famagusta, as the recommendation of the opinions received from the legal advisers of recognized prestige, to which the Republic of Cyprus has addressed./ibna