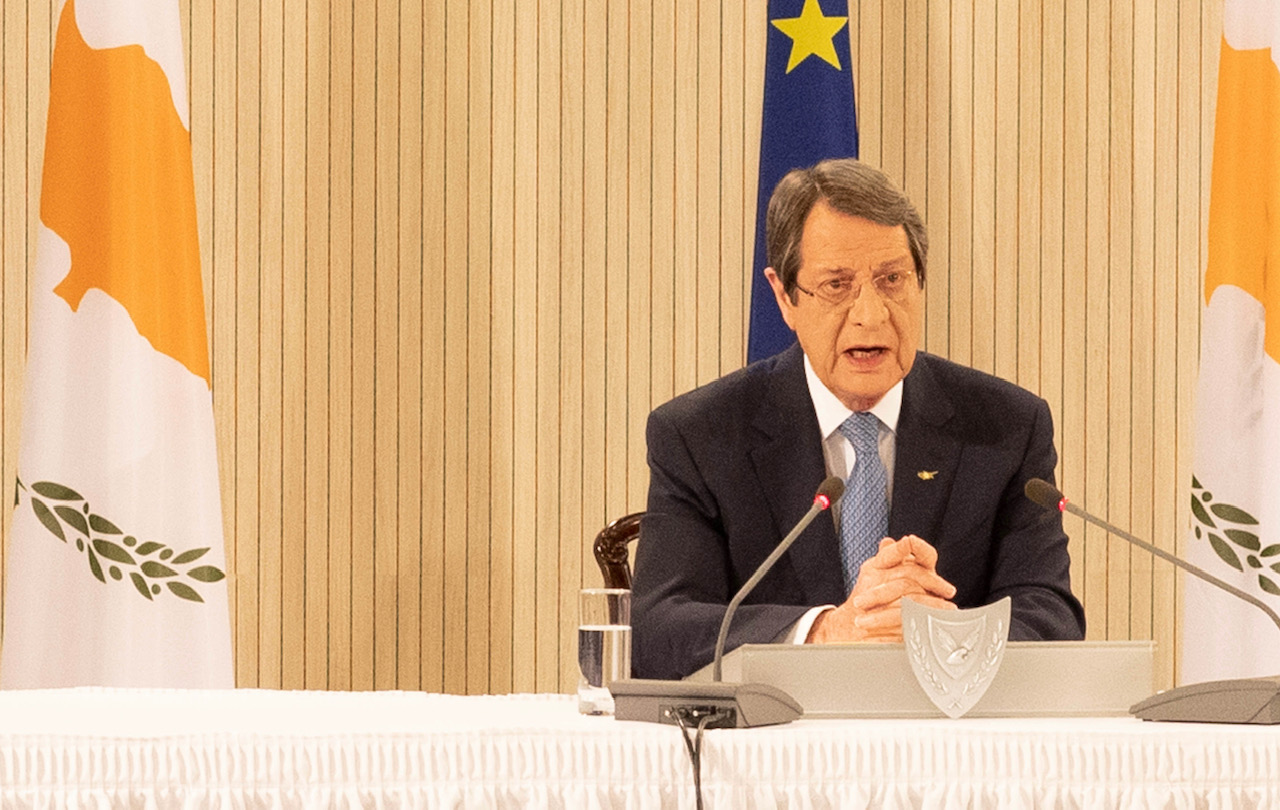 The President of the Republic of Cyprus Nicos Anastasiades announced the extension of the restrictive measures until Wednesday, 30 April, in a press conference given after the meeting of the Council of Ministers.
The extension of the restrictive measures also includes the festive period of Easter to be celebrated on 19 April, according to the Orthodox Calendar.
During the press conference, Nicos Anastasiades also announced the decisions adopted by the Council of Ministers which provide for the extension until April the 30th of the measures implemented on various occasions either by the Council of Ministers or by the Ministers by decrees. Today's decision provides no exceptions for the celebration of Easter.
It goes without saying that the measures also include any gatherings to celebrate Easter customs.
Regarding the repatriation of Cypriot citizens, in addition to the already existing categories for which the procedures for their return to Cyprus have already been launched, it was decided today to periodically return Cypriot citizens who fall into the following categories:
(i) Those who are staying in university halls and who are enrolled in preparatory programs during the current academic year, the so-called Foundation Courses, or are first-year undergrads.
(ii) Persons permanently residing in the Republic of Cyprus who are in foreign countries for the purpose of temporary employment and whose employment has been suspended or terminated due to coronavirus.
(iii) Citizens permanently residing in the Republic of Cyprus who are in foreign countries and whose return is deemed necessary for humanitarian reasons.
In addition, as a precautionary means to combat the pandemic, it was decided:
i) For sampling tests to be conducted per Province, based on the recommendations of the scientific team.
ii) To carry out an additional 20,000 sample examinations in the following days to persons who, in accordance with the decrees of the Ministry of Health, continue to work either in the private or the wider public sector, including the National Guard.
iii) For anyone who, based on the program of gradual and controlled repatriation, will be returning to Cyprus to be tested for coronavirus.
Finally, regarding the economic measures, it was decided to extend the state support of employees and companies until 12 June, 2020. /ibna