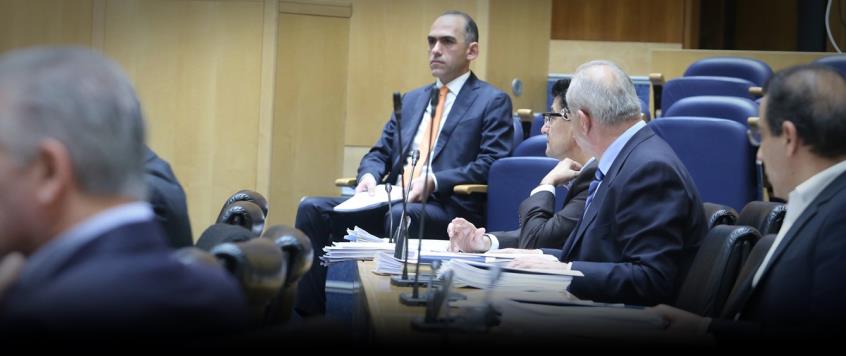 By Michalis Michael
New political debates are expected to preoccupy the political scene in Cyprus next week, as the upheavals from findings of the Committee on the collapse of the Cooperative Central Bank continue, following the relevant resolution that has passed by the Cypriot Parliament, which demands the resignation of Finance Minister Harris Georgiades, for his role in this issue.
At the heart of the whole debate is the finding of the inquiry committee for the collapse of the Co-operative Bank, which had been published earlier by the Attorney General, but did not exactly receive a warm welcome by the Cypriot government, since it attributed responsibilities to the President of the Republic of Cyprus Nicos Anastasiades and the Minister of Finance, Harris Georgiades.
The resolution passed in the Cypriot Parliament calls for an end to the disregard of the finding by the President of the Republic and the Minister of Finance and to show respect by taking on the political responsibilities that are attributed to them.
Up to the dissolution of the House
Indicative of what is expected to transpire next week is the statement of DISY's President, Averof Neophytou, who has called for the dissolution of the House, so that general elections to be held at the same time as the upcoming European elections.
At the same time, for the Co-operative Bank case, FinMin Harris Georgiades has already resigned, with his departure from the helm of the economy to be expected next November. But for the opposition this was not enough from the beginning.
And this is how we have reached the current situation, with AKEL, DIKO, EDEK, Citizens' Alliance, Ecologists and Independent MP Anna Theologou voting in favor of the joint AKEL, DIKO and EDEK resolution on the accountability for the collapse of Co-op, demanding the resignation of Finance Minister Harris Georgiades./ibna