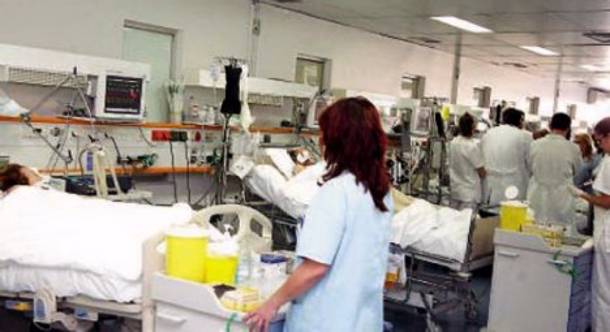 By Christos Meliopoulos – Nicosia
Cyprus ranks first among the EU countries (excluding Croatia) in money spent on non-active European residents as percentage of the total healthcare spending.
A new study for the European Commission shows that Nicosia spends between 2.9% and 3.9% of its healthcare budget on needs and social benefits of EU non-active nationals: students, pensioners, jobseekers, people with disabilities and others. The second place goes to Ireland with a respective 1.8% to 2.3% of healthcare spending.
Cyprus also has the second largest population of non-active EU nationals in relation to the total population (aged over 15 years old) with 4.1%, second only to Luxemburg (13.9%). According to 2011 data, 91,067 EU nationals aged over 15 lived in the island country.
Out of the European immigrants in Cyprus who are not working 35% are unemployed, 13% are students, 27% are retired and 24% are under any "other" category. Most of them belong to the 15-29 age bracket.
17% of non-active EU migrants residing in Cyprus do not have any relative in employment living in the country.
The study generally concludes that the unemployed Europeans migrants living in other EU countries represent a very small percentage of the citizens that claim social benefits. This fact indicates that recent talks of "benefit tourism" in the European Union and measures promoted to counterbalance it are rather exaggerated.
It is also worth noting that non-active intra-EU migrants are just 1% of the total EU population, despite these last years' increase in such migration. What this means is that EU immigrants are more likely to be in employment in their adopted country of residence in comparison to the domestic population. Record unemployment rates, to which Cyprus is no stranger, are indisputable testament to this EU-wide harsh reality.