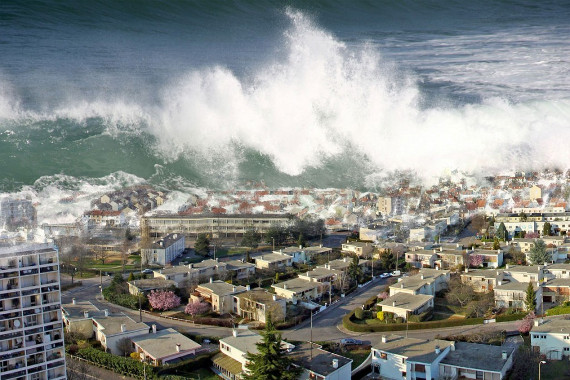 Review Hari Stefanatos
The relevant authorities for possible natural disasters are in full readiness, both through the drawing up and constant updating of the United Crisis Management Plan of the Republic of Cyprus "Zeno", and individual projects and exercises, such as the exercise 'Enceladus' that addresses the consequences after an earthquake.
A month ago, in fact, the Civil Defence held a similar exercise, the scenario of which foresaw how to address a tsunami after earthquake. From the point of view of those involved, however, with the recording and study of geophysical phenomena, the approach is reassuring, since as they say, the seismic activity in the area of ​​Cyprus is probably in recession.
As the Head of Cypriot Civil Defence, Kyriakos Chatzigeorgiou, told CNA, Cyprus is in an earthquake zone and has for this reason established the island-wide project "Enceladus" of the Interior Ministry, and individual projects per District, involving the design of over 70 essential services.
He added that the changes in the plans are ongoing, as the original plan was established in 1999. Revision, he added, takes place on a semi-annual or annual basis, to include any new services, with the corresponding allocation of responsibilities.
According experts opinion, however, the seismic activity in the sea area of Cyprus is considered normal in recent years.
As told CNA the Director of the Geological Survey, Eleni Morisso, "the Seismological Centre of the Department of Geological Survey records the seismic behavior of the wider area of Cyprus and assess that we are in a normal and probably in a recession period".
Morisso reiterated that science cannot predict earthquakes and said that the right solution is prevention, such as proper construction of buildings and the proper organization of the country's development.
(Source: CNA)