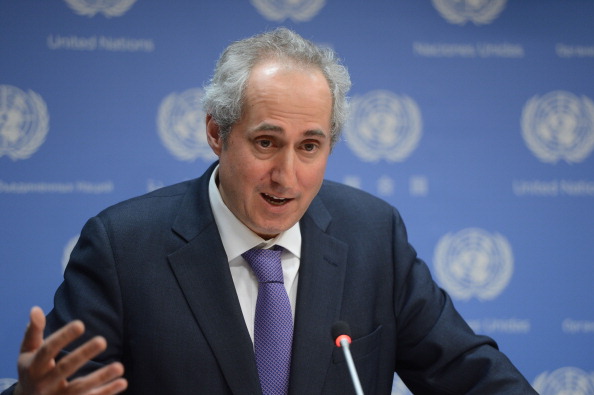 During yesterday's regular regular briefing of international media to UN headquarters by Secretary-General Spokesman Stéphane Dujarric, a reporter referring to the Cyprus issue noted that President Anastasiades has often indicated he is ready to resume talks if all sides agree on the Guterres framework, while on the other hand Turkey continues to issue new illegal NAVTEX in the Cyprus Exclusive Economic Zone and also prevents Greek Cypriots from visiting their churches in the occupied areas. He called on the Representative to answer how the Secretary-General could develop a dynamic under these conditions that prevent the reunification of Cyprus.
In his answer, Mr Dujarric stressed that the position of the Secretary-General (for the Cyprus issue) remains unchanged. The Secretary-General was very clear at the end of the talks in Crans-Montana that he is on hold. Moreover, the Representative pointed out that it is a period of reflection and it is now up to the parties to come back to him (SG) and then decide on the next step and the way forward. Mr Dujarric said he will not get into details about what is happening now in Cyprus. What is important for the Secretary-General, he added, is to find a solution to the Cyprus problem, and as he has said, we continue to be in a period of reflection. But he added, his good services remain available.
To the question of whether the United Nations can develop a momentum in these circumstances, he pointed out that the process in which the Secretary-General participated in Switzerland did not end in the way everyone would want, which was to find the solution. He reiterated that we are going through a period of reflection and we are waiting to see what the parties decide.
Invited to comment on the Secretary-General's response to the letter sent by Cypriot MEPs concerning the role of Mr Eide in Crans-Montana, Mr Dujarric replied that he did not know whether Mr Guterres has received the letter. He stated, however, that the Secretary-General was very grateful and supportive of the role played by Mr Eide. His role, he continued, was as the Special Envoy of the Secretary-General to help in the talks. The role of the United Nations was not to guide them (talks) but to help them. As to what has been said or not in the talks, he noted that he had no comment to make./IBNA