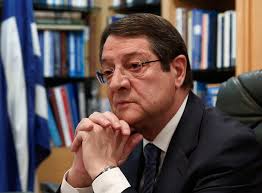 Nicosia, December 2, 2014/ Independent Balkan News Agency
By Kyriacos Kyriacou
President of Cyprus Nicos Anastasiades is expected to undergo on Tuesday morning in Mount Sinai hospital a corrective operation on his heart`s mitral valve.
Τhe whole process will begin at 0600 local time (1300 Cyprus time).
President Anastasiades was admitted to hospital at 0900 local  time on Monday (1600 Cyprus time) to go through a series of medical tests.
The operation will be conducted by heart surgeon David Adams. The President will be admitted to the operating room at 0600. The operation is expected to begin at 0730 – 0800 and will last for 3 to 6 hours.
According to government sources, the White House has submitted a request on behalf of US Vice President Joe Biden who wishes to speak to President Anastasiades on the phone. This is expected to be arranged within the next hours.
Archbishop Demetrios of America is expected to visit President Anastasiades at the hospital, approximately at 2000 local time.