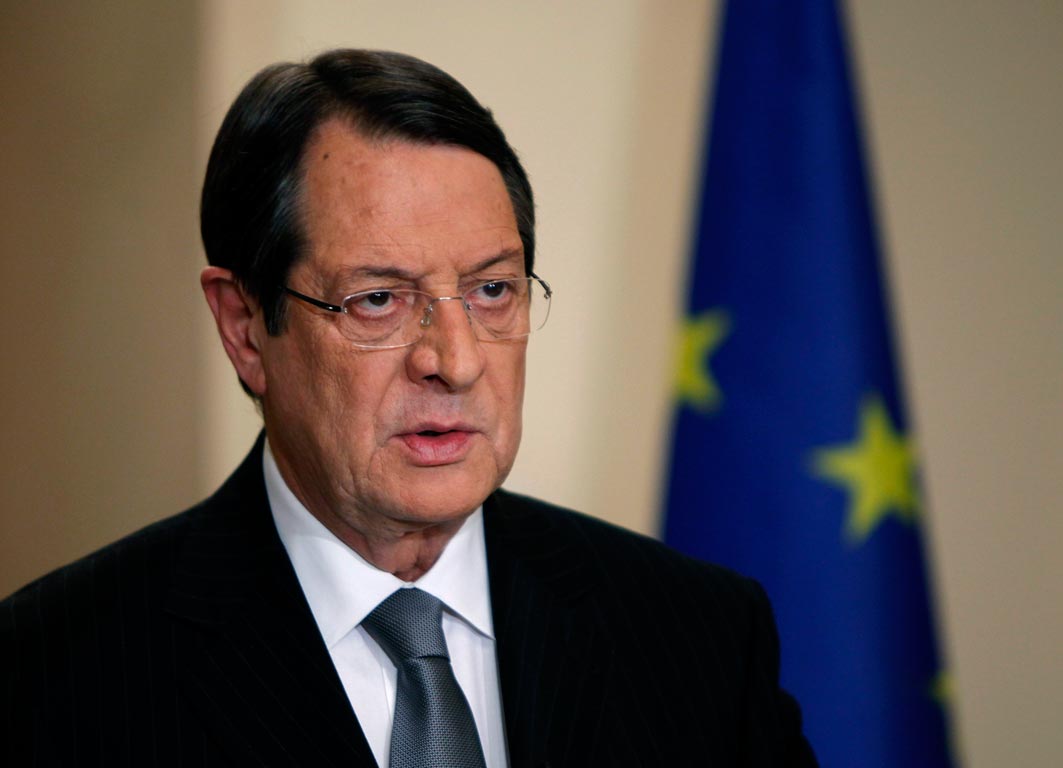 By Kyriacos Kyriacou – Nicosia
The upcoming visit of President Nicos Anastasiades to Moscow and the latest developments in the region of Eastern Mediterranean were discussed in a meeting of the President of the Republic and the Russian Ambassador in Nicosia Stanislav Osadchiy.
In statements after the meeting,  Osadchiy said that "we discussed with President Anastasiades various issues as well as what is happening in this region and in general our bilateral relations".
He went on to say that he mentioned to the President Anastasiades that President Putin is expecting him in Moscow and we discussed the issue of his visit to Moscow. Of course, he added, this issue was also discussed by Presidents Anastasiades and Putin themselves during the dinner they had in Milan. 
"What is happening in the region is the issue in the discussions which will continue in Moscow as well", he added.
Replying to a question whether a date has been set for the visit of the President Anastasiades to Moscow, the Russian Ambassador responded negatively, adding that "we talked generally about the possibility of the visit taking place at the soonest possible."
He also mentioned that President Anastasiades will review his program and then the necessary consultations will take place for setting up a date for his visit to Russia.
He pointed out that with the President he had a good discussion and added that among the issues that were covered in their meeting was the situation in Ukraine and in the Mediterranean.
In a question whether Russia is examining the prospect of strengthening its presence in the region, the Ambassador said that "Russia has stated its position on this issue."