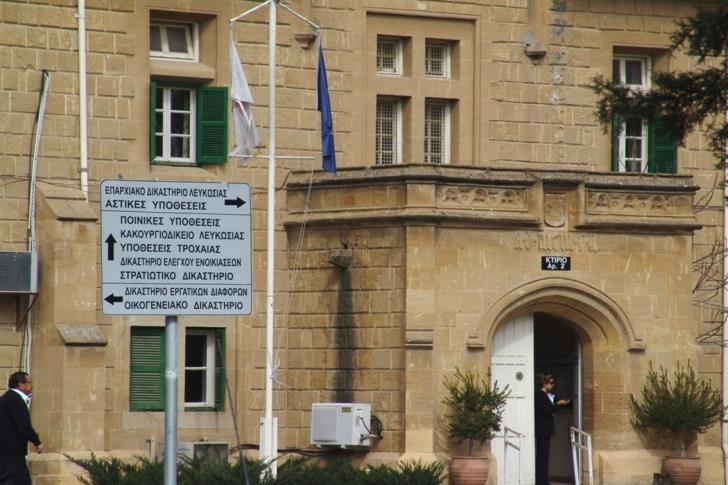 During today's meeting chaired by the President of the Republic of Cyprus Nicos Anastasiades on the reopening of the Courts, information and opinions were shared on how Justice has been operating and how the Supreme Court has regulated the functioning of the Courts during this roller-coaster period.
At the meeting, which took place at the Presidential Palace with the participation of the Attorney General of the Republic, the President of the Supreme Court, the Minister of Justice and Public Order, the Deputy Minister of Research, Innovation and the Digital Policy Council, the Legislation Commissioner and the President of the Cyprus Bar Association, the possibility of using technology for the purpose of awarding Justice was also discussed.
In his statements after the meeting, the Minister of Justice and Public Order Giorgos Savvides, highlighting the willingness of all parties involved in the field of Justice for the Courts to become fully operational as soon as possible, noted that this would be happening in the context of the Decisions to be taken by the Council of Ministers.
Emphasizing the independence of the Judiciary in Cyprus, Mr. Savvides noted that "regarding issues around the operations of the Supreme Court, it is the Supreme Court itself that is the sole responsible", indicating that "there is full respect for the complete independence of the Judiciary from the Legislature and the Executive".
During the meeting, as the Minister of Justice and Public Order stated, various discussions took place, both on the operation of the Protocol Registries and on how the Government could possibly help them be put into operation faster. The same was said about the conduct of some hearings, with the Minister adding that "extensive talks focused on the issue of introducing the possibility of electronic registration of documents, for which the Deputy Minister of Innovation undertook to prepare a platform, which will be put into operation in a few weeks, so that the physical presence of citizens at the Registries can be reduced".
The meeting also reaffirmed the decision to set up a Commission with the participation of all stakeholders, including Parliament, in order to provide the information needed to make the platform operational as soon as possible.
Mr. Savvides also stated that this week is a week of developments. On Wednesday, the meeting of the Council of Ministers will take place, where the issue of the possible relaxation of the measures will be raised, and of course, in the light of the Decisions of the Council of Ministers, on Thursday the Plenary Session of the Supreme Court which holds the exclusive right of handling cases and the operation of the Courts will decide how we proceed".
"The intention, desire and will of all of us is for the courts to return to normality as fast as they can, because the proper administration of justice constitutes a basic pillar in any rule of law", he concluded. ibna