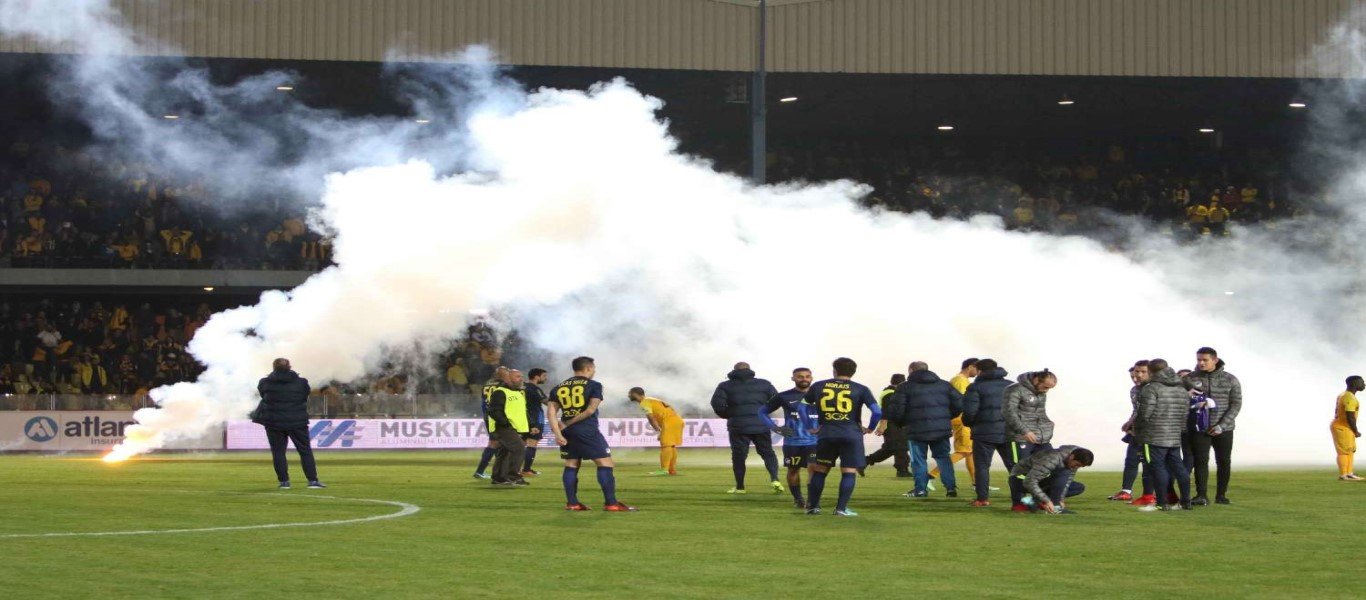 President Anastasiades announced a series of measures to combat corruption in football, prioritizing at the same time the tackling of the hooliganism phenomenon, following the implementation of the Fan Card initiative.
In addition to the establishment of a State Department for Youth, Sport and Culture, the President also announced the launching of an independent sports authority, with exclusive jurisdiction to hear cases of corruption and match-fixing, the universal application of the Code of Conduct provided by the Cyprus Sports Organization (CSO), as well as the amendment of the law governing the operation of the National Betting Authority.
At the same time, he noted that all Second Division matches would be videotaped and archived, while the 2017 legislation on combating match manipulation would be strictly enforced. Furthermore, the 2017 law would be amended to partially ban access to those who are not allowed in the stadiums.
Government spokesman Kyriakos Kousios issued a statement in which he notes, "Today's meeting was held amidst a positive and creative atmosphere with the ultimate and joint goal of adopting measures to ensure the effective implementation of the whole anti-violence and stadium renovation policy.
It was decided to convene a new meeting in the presence of the owners and managers of the stadiums, the CSO, the Stadia Licensing Authority and the Police, in order to specify priorities, timetables, and funding for the complete adoption of measures so that the stadiums meet the requirements  deriving from the provisions of the relevant legislation.
Concerning the situation in football and the reports regarding match-fixing, the President of the Republic, having elaborated on the seven Government proposals, expressed his satisfaction over the understanding and the acceptance of his proposals.
Furthermore, the recommendations were recorded, as well as the willingness of all stakeholders to work together to achieve the common goal of tackling corruption in football. /ibna