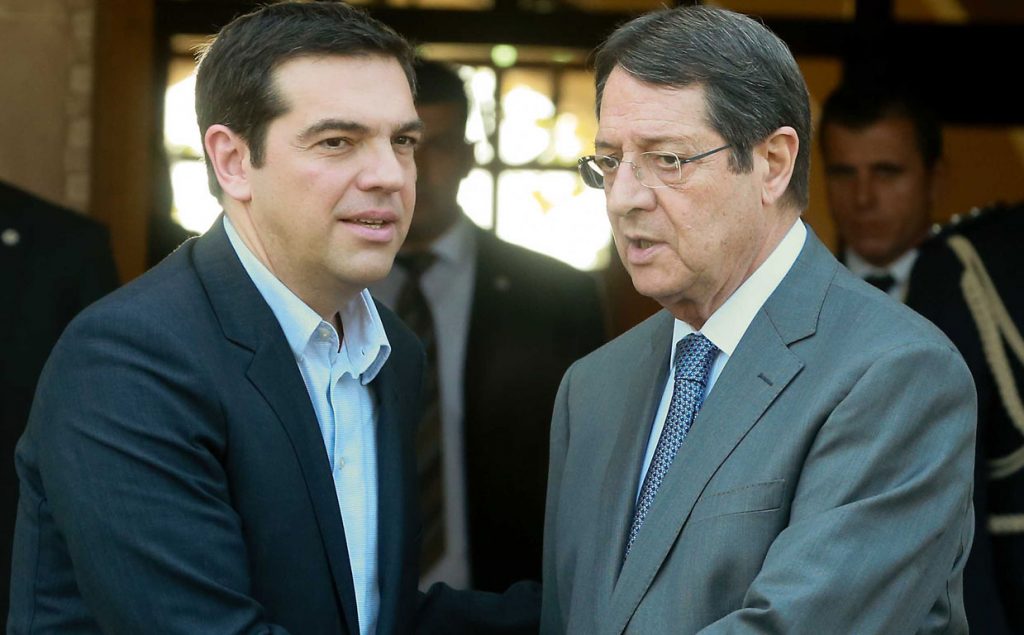 Cyprus President Nicos Anastasiades is set to pay Athens a visit on Wednesday to brief Greek Prime Minister Alexis Tsipras on recent developments in the Cyprus UN brokered reunification talks.
As Government Spokesman Nikos Christodoulides wrote on twitter, on Monday, President Anastasiades will have a meeting with Alexis Tsipras in Athens, at 1800 hours (1500 GMT) on Wednesday, regarding the Cyprus problem.
Cyprus has been divided since 1974 when Turkey invaded and occupied its northern third. UN led talks resumed in May 2015 aiming to reunify the island under a federal roof.
Cyprus President Nicos Anastasiades and Turkish Cypriot leader Mustafa Akinci concluded last Friday five days of negotiations in Mont Pelerin on the territory and other outstanding issues interdependently. They continue their talks in Switzerland on November 20.
In statements on Friday and replying to questions on the prospects of reaching a comprehensive agreement on the territory issue Christodoulides said that "we consider that it is within reach. It will depend on the results of the dialogue. No one can determine what the final outcome will be."/IBNA
Source: Cyprus News Agency