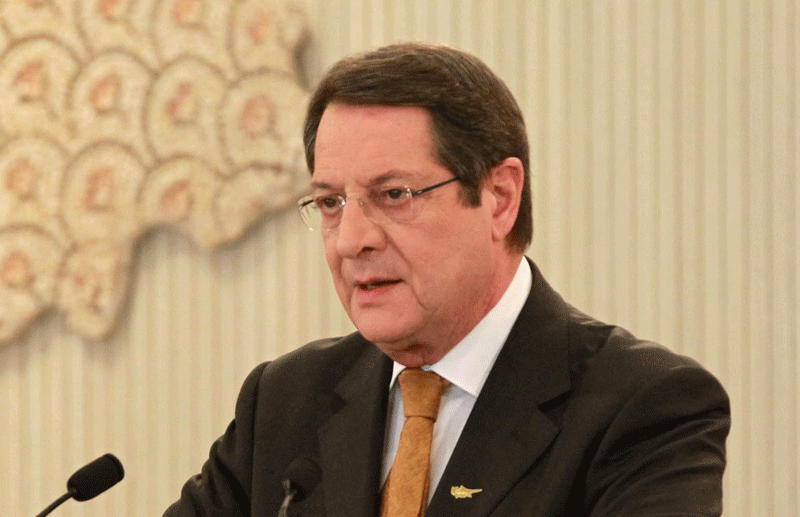 Nicosia, April 3, 2015/ Independent Balkan News Agency
Review Hari Stefanatos
Cyprus President Nicos Anastasiades spoke in front the journalists Friday and presented the government's plan to boost economy through a series of measures that mainly involve tenders for projects worth over EUR 200 million. These projects, which have been included in the state budget refer to environmental and town planning, sewage and infrastructure projects.
In addition to that, Anastasiades announced the promotion of mature projects "of high social benefit for which we have managed to secure funds without endangering public finance consolidation", as he said, worth EUR 80 million and include the upgrading of hospitals, construction of new health centres and schools, tourism infrastructure, urban landscape and upgrading of road networks.
The Cypriot President said that in the last two years "we have managed to prove wrong those forecasting the collapse of the economy, we have managed to restore our country`s credibility, stabilise our banking system, and be on a path to recovery and exit from the Memorandum".
Furthermore the President announced that starting next week the existing capital controls will be abolished, thus marking "the final restoration of confidence in our banking system".
Anastasiades also announced the implementation of nine new schemes in an attempt to create new jobs, by subsidising employment, helping job seekers to acquire experience and participate in trainings. These schemes worth EUR 58 million will be similar to the ones implemented last year and resulted in employment of 6.200 persons.
He also announced the Cabinet's decision to give more incentives for urban development, similar to those granted two years ago, mainly for the development of construction and tourism industry, adding that a series of measures will be taken to expedite tenders process and ensure transparency, adding that the Government has prepared four bills that will be soon tabled to the Parliament for a vote.
"We are determined to continue implementing policies and actions that will allow us to return to the markets and to growth, tackle unemployment, further support the vulnerable and rid of the Memorandum", Anastasiades noted, concluding by stressing that there will be more measures to follow.
(Source: CNA)