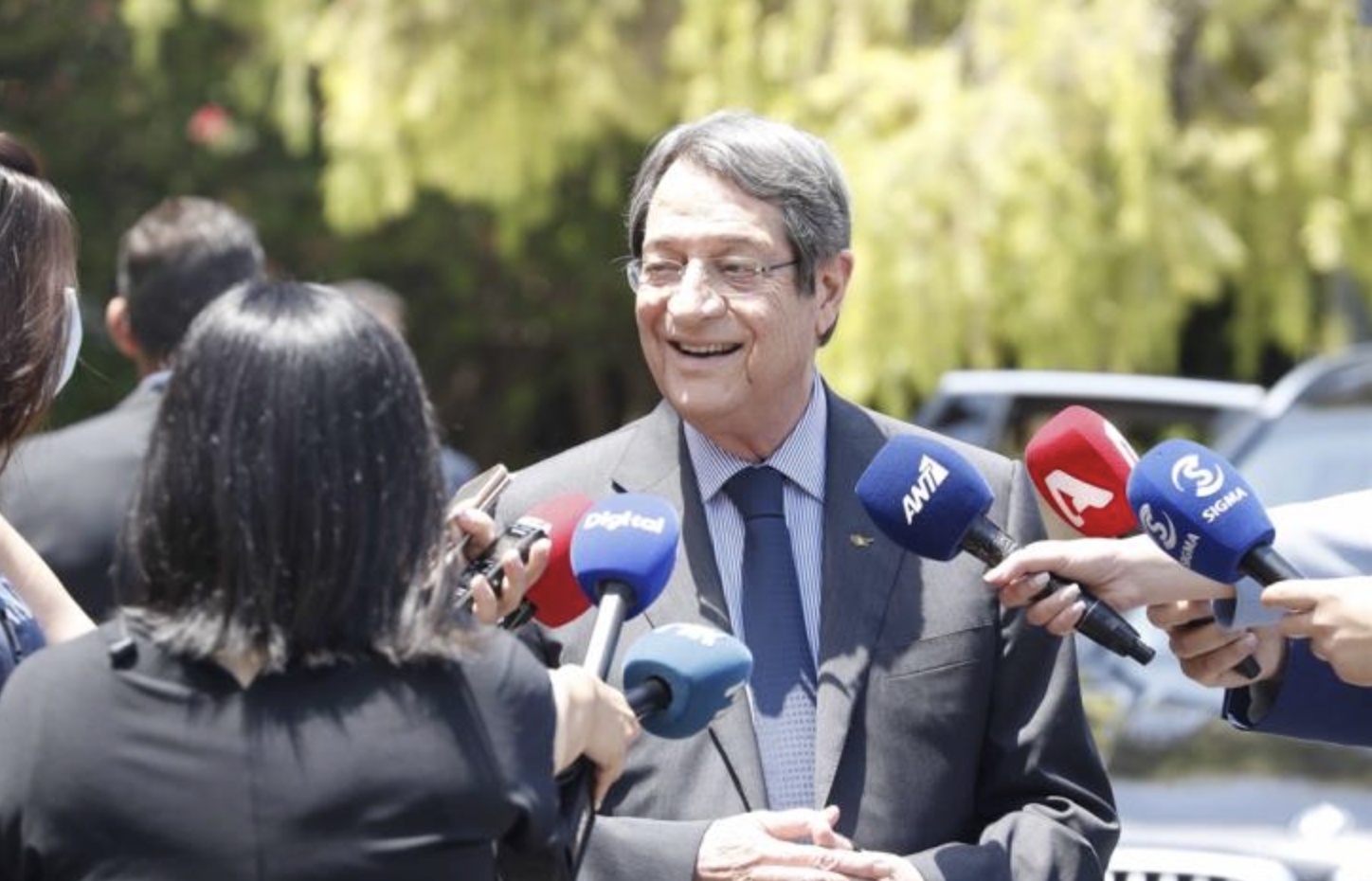 We have challenges ahead that must be addressed through a climate of consensus for the benefit of society, said today the President of the Republic Nicos Anastasiades, who noted that at the beginning of next week he will have meetings with the leaders of the parliamentary parties.
In his statements leaving the Presidential Palace, and in a journalist remark that a new era is beginning for the relations between the executive and the legislature, the President of the Republic said that "the new era is not only related to the Presidency of the Parliament, the new era is also related after the Elections, based on the Recovery and Sustainability Plan.
We have before us challenges that must be addressed, we must through a climate of consensus for the benefit not only of what this Government will reap, but for the benefit of society at large.
That is why more convergences are needed, more understanding, our people from the elections gave their messages to all of us, not in specific directions.
Therefore, the aim is to work more closely with the legislature. "Already, on Monday and Tuesday, I will see all the parties' leaders to see how we can achieve the best possible."
Asked how much more difficult the attitude of some opposition parties is to make the Government work, the President said that "I have the impression that if the opposition behaves responsibly, it will be more appreciated by the people and possibly benefit the goals they set." It is the right of the opposition, there must be opposition, the Government is not always right, not all decisions are acceptable. Therefore, opposition – I have said it many times – is like glasses to the myopic, like a cane to the sufferer for ease of walking.
Therefore, I believe that the criticism that is exercised, the constructive criticism that is exercised, benefits the place in general. What is contagious in general is a toxic climate or populist tendencies and I do not want to mention. I want to believe that everyone got the message, so that in close cooperation we can see how we can help honestly and genuinely and with interest, not the party, not the personal, but the wider interests ".
According to an announcement by the President, President Anastasiades will have a series of meetings with the political leaders of the parties at the Presidential Palace on Monday. The first meeting will be with the president of DISY Averof Neophytou, at 09:00. Then, at 09:45, he will receive AKEL General Secretary Andros Kyprianou. At 10:30 he will receive the President of DIKO Nikola Papadopoulos and at 11:15 he will receive the President of ELAM Christos Christou, at the Presidential Palace.
The next day, Tuesday 15 June, he will receive the President of EDEK Marino Sizopoulos, at 09:00 and at 09:45 he will receive the President of DIPA Mario Karoyan. Finally, at 10:30 he will receive the President of the Ecologists 'Movement-Citizens' Cooperation Charalambos Theopemptou./ ibna