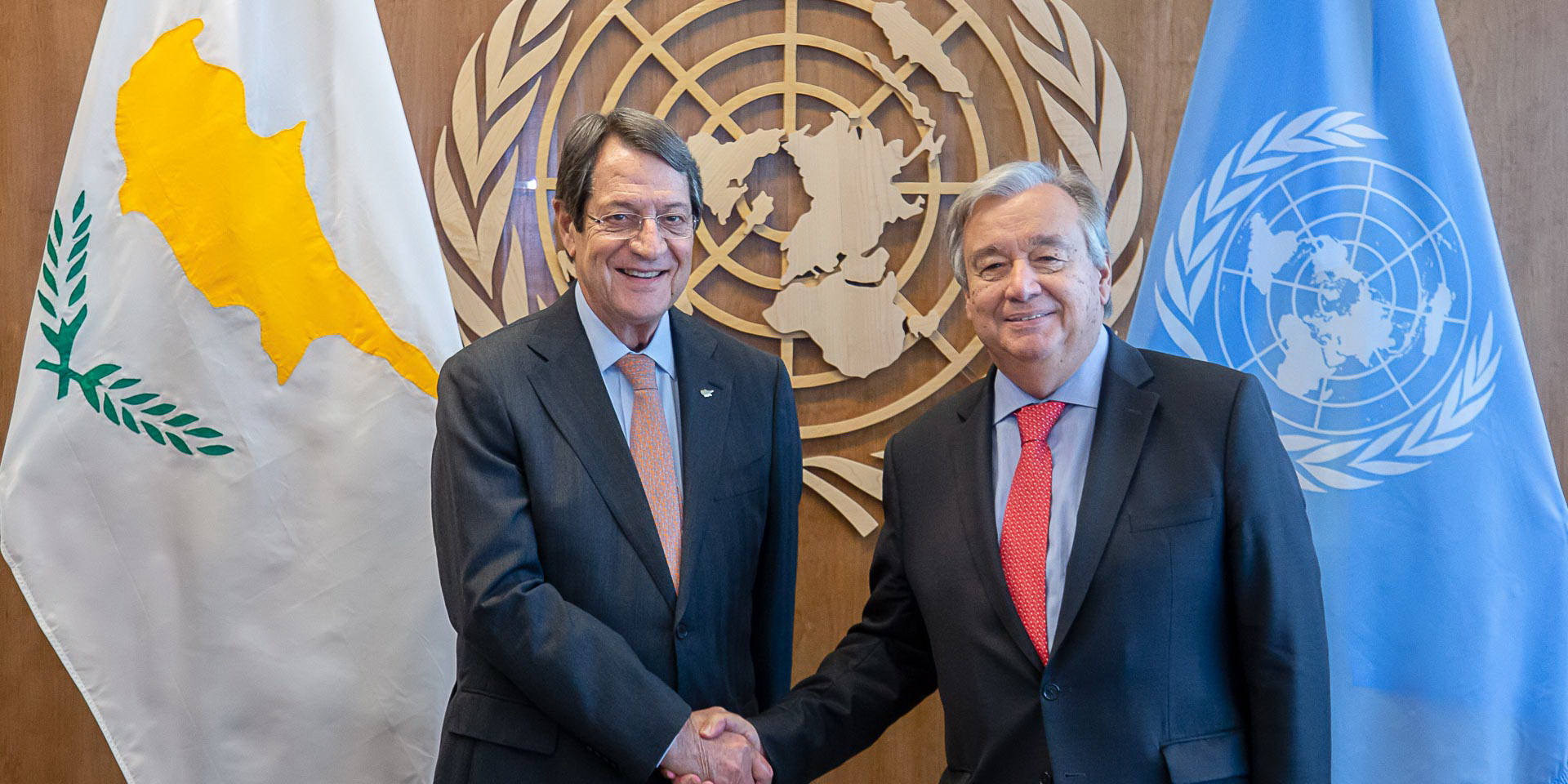 The President of the Republic of Cyprus, Nicos Anastasiades, in the framework of the General Assembly of the United Nations, had a teleconference with the UN Secretary General Antonio Guterres on Wednesday night.
The President of the Republic of Cyprus expressed his satisfaction with the stated intention of the UN Secretary General for the resumption of a new initiative for dialogue on the Cyprus issue from the point that was interrupted in Crans Montana, after the completion of the procedures for the nomination of a new Turkish-Cypriot leader.
During his discussion with the Secretary General, Nicos Anastasiades also expressed his sincere readiness and commitment to the resumption of direct talks based on what has been agreed at the meeting in Berlin on November 25, 2019.
The President of the Republic of Cyprus, during the teleconference, stated to the Secretary General that despite the good will and determination of our side to resolve the Cyprus issue, Turkey is trying to create fait accompli, through its ongoing illegal actions in the EEZ of the Republic of Cyprus and the threats to reopen the enclosed city of Famagusta in violation of international law and United Nations resolutions.
Nicos Anastasiades pointed out to the Secretary General that in order for a constructive dialogue to take place, the appropriate climate must be created, for which it is necessary for Turkey to put an end to its illegal actions.
For his part, the UN Secretary General reiterated to President Anastasiades his desire to take a new initiative on the Cyprus issue. He also stated that he will make representations to Turkey in order to put an end to the threats for the settlement of Famagusta and the illegal actions in the Cypriot EEZ./ibna