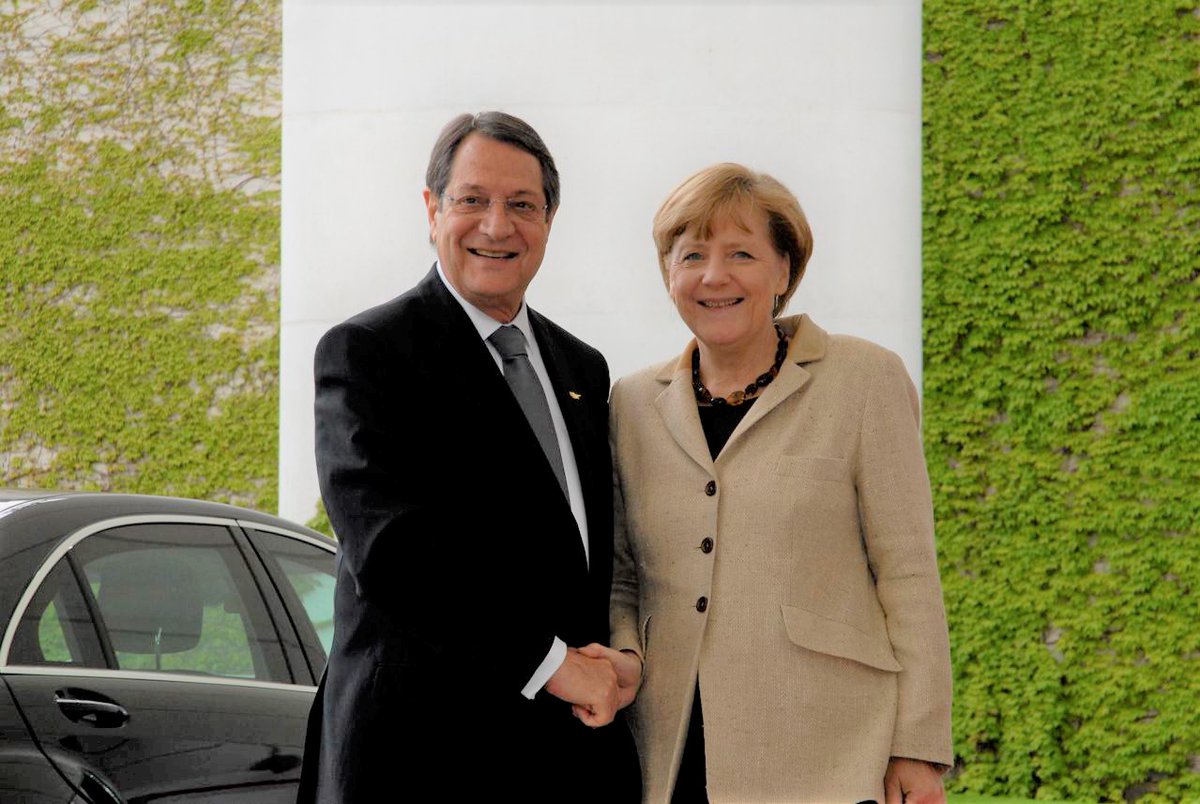 Today, the President of the Republic of Cyprus Nicos Anastasiades had an extensive telephone conversation with the Chancellor of Germany Angela Merkel.
During their telephone conversation, the two leaders discussed current developments in the management of the coronavirus pandemic and exchanged views on the new EU Multi-Fiscal Fiscal Framework under discussion and the Rehabilitation Fund to address the economic impact of the pandemic. In this context, President Anastasiades congratulated Chancellor Merkel on the joint initiative with President Macron, which played a constructive role in shaping the European Commission's relevant proposal.
The President of the Republic informed Angela Merkel about the effective treatment of the pandemic in Cyprus and the current epidemiological data, which allow the opening of Cyprus to foreign tourists. He also stressed the importance of bilateral partnerships to support tourism, which is crucial for the Cypriot economy and the sector.
The German Chancellor congratulated President Anastasiades on the positive results recorded by Cyprus and informed him that Cyprus is among the countries considered safe destinations for German citizens.
The President of the Republic also discussed with the German Chancellor the ongoing illegal actions of Turkey both in the Cypriot EEZ and in the wider region. During the discussion, Nicos Anastasiades analyzed the range of adverse consequences, but also the destabilizing nature of Turkey's illegal actions.
There was an understanding between the two leaders regarding the role that the European Union should play, which should continue to closely monitor Turkey's actions by acting decisively, insisting on the implementation of its decisions, and showing practical solidarity.
The President of the Republic and the Chancellor of Germany agreed for the two countries to maintain close contact and consultation, at all levels, in view of the German Presidency of the Council of the European Union./ibna