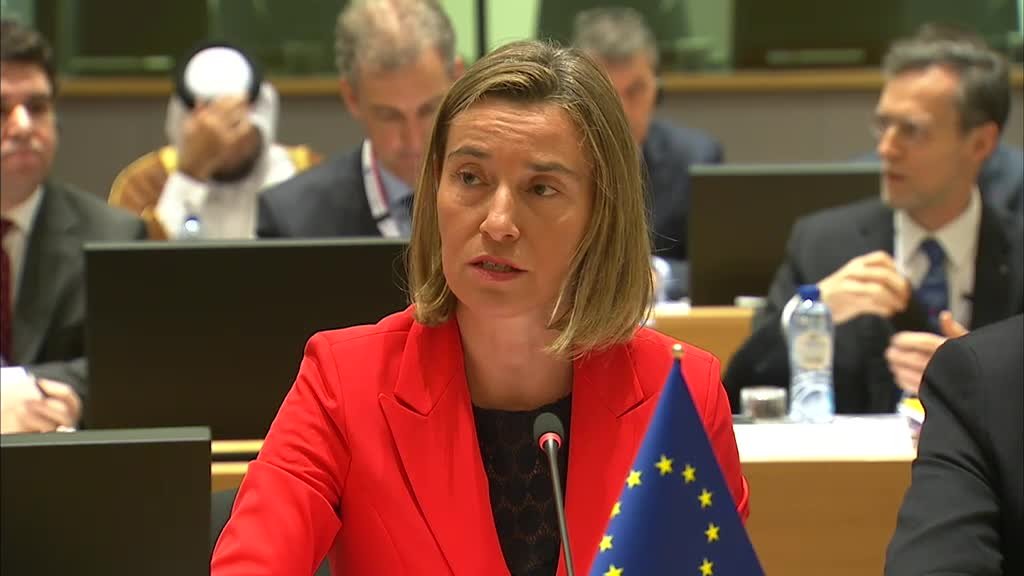 In a conference titled "Supporting the Future of Syria and the Region" and co-organised by the United Nations and the European Union, Cyprus will be represented by the Permanent Secretary of the Ministry of Foreign Affairs, Ambassador Minas Hadjimichael.
The diplomat will travel to Brussels on Tuesday where the two-day conference (April 24-25) will take place.
The press release of the event reads that it is being held "with a view to securing additional grants and loans to tackle the humanitarian consequences of the Syrian crisis, through, inter alia, humanitarian projects within Syria and in countries hosting Syrian refugees such as Jordan and Lebanon."
CNA reports that "The Republic of Cyprus, on the basis of its obligations and commitments in the framework of the EU Syrian Refugees Facility, will contribute €609 668 for 2018-2019 to programmes in Jordan and Lebanon."
The 2017 Brussels conference
Last year, the conference in Brussels had been co-chaired by the European Union, Germany, Kuwait, Norway, Qatar, the United Kingdom and the United Nations.
The 2017 conference "was held at ministerial level, bringing together 70 countries, international organisations and civil society (…) The generosity of the participants has resulted in the pledging of $ 6 billion (€ 5.6 billion) for 2017", the European Council's official web page read…. / IBNA
Main Photo: Federica Mogherini during the Brussels conference on the future of Syria and the region, 4-5 April 2017