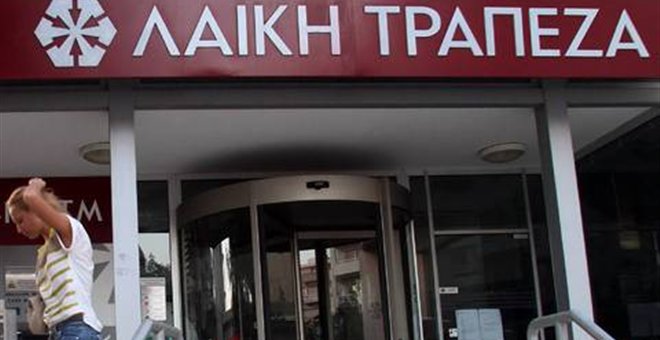 Review Hari Stefanatos
The manager of "Cyprus Popular Bank", Andri Antoniades, announced that the bank will request an international arbitration to claim compensation from the greek government.
In a statement the bank stated that "Cyprus Popular Bank PLC (the Bank), acting through the special manager Andri Antoniades, has registered the request for arbitration against the Greek Republic with the International Centre for Settlement of Investment Disputes».
The edmands of the Bank, added, "relates to the actions regarding the restructuring of the Greek bonds, the treatment of the Greek branches of the Bank by the Greek Republic and the issuer breaches by the Greek Republic of duties and obligations arising from the international agreement between Greece and Cyprus dated March 30, 1992".
"The losses incurred by the Bank amount to several billion euros", it said.
According to the notice of arbitration filed by the lawyers of the Bank, Joseph, Hage Aaronson and Markides, Markides & Co. LLC
After the haircut of Greek bonds (PSI) in October 2011, Popular Bank had in June 2012 needed and received state support of about €1,8 billion after the collapse of the bank in March 2013, the state's participation in its share capital zeroed.