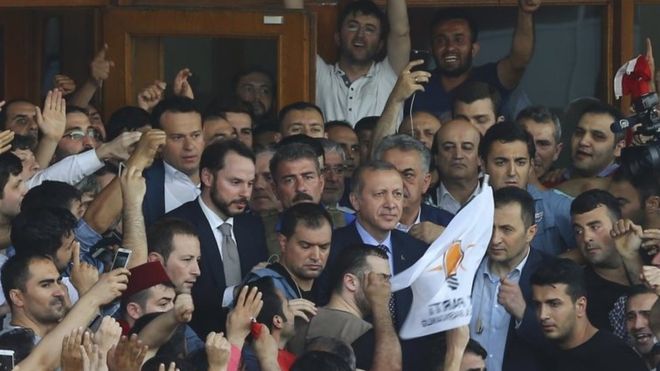 Nicosia, July 16, 2016/ Independent Balkan News Agency
By Haris Stefanatos
The Cyprus Police, the National Guard and all security forces were mobilised following the military coup attempt, CNA has learned.
A source told CNA that the competent authorities were on high alert, mainly because the northern part of the island, is occupied by the Turkish forces since the 1974 invasion.
Acting President Demetris Syllouris presided over a meeting in the presence of the Ministers of Public Order, Defence and Foreign Affairs and precautionary measures were taken.
Meetings also took place at the Police and National Guard headquarters.
So far, nothing, out of the ordinary, has been spotted.
In the framework of monitoring the developments in Turkey, the Acting President of the Republic Mr Demetris Syllouris is in constant communication with the President of the Republic Mr Nicos Anastasiades, who is participating in the ASEM Summit, in Mongolia.
From the first moment, Mr Syllouris presided over a ministerial team which was initially briefed by the leadership of the Security Forces and received assurances that all necessary measures have been taken.
Subsequently, a long meeting was held at the Ministry of Foreign Affairs during which the situation in Turkey was evaluated, following contacts with the European Union and foreign governments.
The competent Authorities of the Republic of Cyprus continue to monitor the situation as it is developing.
Cypriot citizens in Turkey, who contacted the authorities, are in good health
Cyprus' Foreign Ministry has made a new announcement on the ongoing situation in Turkey, following an attempted coup.
They have said that the public should be cautious of travelling to Turkey over the next few days.
The Foreign Ministry has mentioned that they have also been in contact with a group of Cypriot students that are in Trabzon.  Cyprus has asked help from the Greek Foreign Ministry in securing the return of the students safely.
The announcement said that there is also a small number of Cypriots in Turkey, who are being taken care and their return is being coordinated.
Cypriots that have communicated with the Cypriot Foreign Ministry are well in their health and safe, the announcement added.
In case of emergency or other consular needs, Cypriots that can are asked t communicate with:
Officers at the Foreign Ministry at +357 99 660 129
Cyprus' Crisis Management Department at the Foreign Ministry: +357 97 775 998
Cypriots who are unable to contact the Ministry in Cyprus, are also invited to contact the Greek General Consulate in Istanbul, as per an agreement between the island and Greece.
The public can reach the consular at:
Phone: (0090212_ 393290-1-2, 3938294
Fax: (0090212) 252 1365
Address: Turnacibaci Sokak 22-Beyoglu 34433