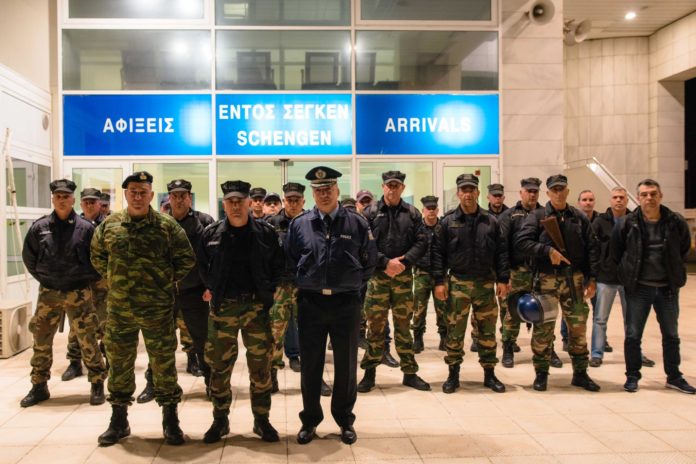 On Wednesday afternoon, the Minister of Justice and Public Order of the Republic of Cyprus, Giorgos Savvides, had a telephone conversation with his counterpart, the Minister of Civil Protection of Greece, Michalis Chrysochoidis. The Greek Minister informed his Cypriot counterpart about the successful completion of the operational mission of the 21 Cypriot Members of the Police Force along the Greek-Turkish border in Evros, guarding the borders of Greece and Europe.
Michalis Chrysochoidis praised the contribution of the Cypriot delegation and expressed to the Republic of Cyprus and the President of the Republic Nicos Anastasiades the warm thanks of Greece and himself personally for the assistance of Cyprus and the Members of its Police Force in the effort of the Greek Security Forces.
The two ministers also discussed issues related to the fight against the spread of coronavirus, especially in the light of their responsibility, which is the responsibility of policing the implementation of the measures. Michalis Chrysochoidis expressed to his counterpart the willingness of the Greek Government to contribute to any sector in which Cyprus may need help. The two Ministers finally agreed on an exchange of visits, after the normalization of the situation.
The Cypriot police officers are expected to return to Cyprus within the next few days./ibna