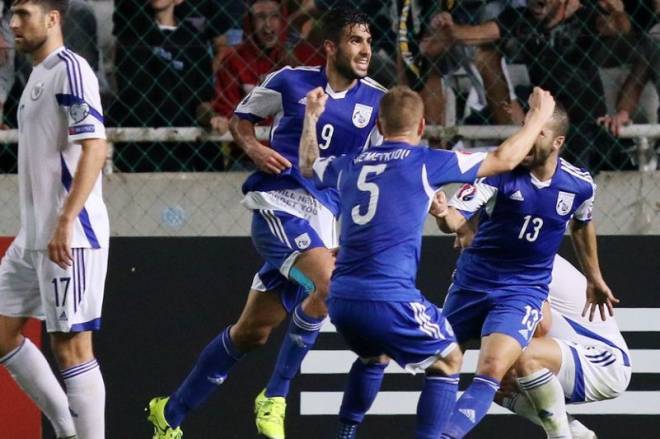 Nicosia, October 14, 2015/Independent Balkan News Agency
Cyprus` men`s national football team has not qualified for the play off stage of the Euro 2016 qualifiers, despite its gallant effort last night against Bosnia-Herzegovina.
Cyprus lost 3-2 to Bosnia-Herzegovina in front of 20 thousand fans in Nicosia GSP stadium, in the last game of the Qualifiers Group B.
Bosnia opened the score in the 13th minute of the game with Medunjanin. Cyprus equalized with Charalambides in 32` and made the 2-1 with Mitidis 9 minutes later. However, Bosnia scored again after three minutes with Medunjamin.
In the second half, Cyprus was seeking a goal that would give the team the ticket to the play off stage, but it was Bosnia that scored again in the 67` with Djuric.
The national team won the appreciation and the respect of the Cypriot fans for its performance in the Group.
Source: CNA