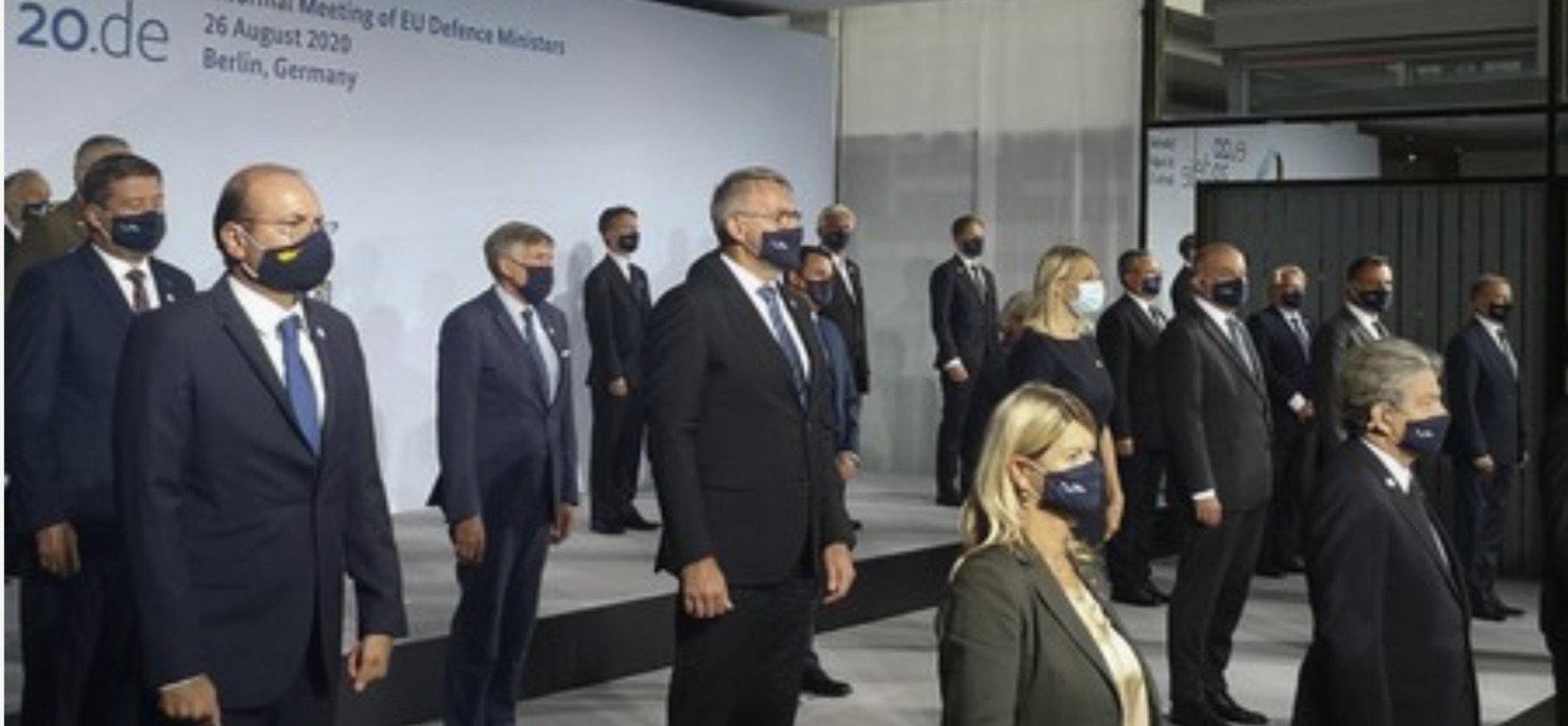 The work of the meeting of the EU Ministers of Defense that took place in Berlin on Wednesday, 26 August, was completed.
During the meeting, the Ministers had the opportunity to exchange views on the European Union's operational and defense priorities, the Common Security and Defense Policy (CSDP) operational commitment with EU partners, and the Compass Strategy for security and defense.
Cypriot Minister of Defense Charalambos Petrides expressed the full support of the Republic of Cyprus to the evolving process of the Strategic Compass and stressed the need to include in it the Mutual Assistance Clause of the EU Treaty. He also said that the situation in the Eastern Mediterranean requires the EU's immediate response and the designation of the region as an area of maritime interest for a coordinated and continuous naval presence of the EU Member States in the region.
In his remarks, Charalambos Petrides noted that cooperation with the Union's partners should not be implemented to the detriment of the interests of the EU and its member states, scolding Turkey's aggressive actions, indicating parallelly Cyprus' readiness to contribute to the development of EU cooperation with countries in the Eastern Mediterranean region, with which the Republic of Cyprus retains excellent relations and extensive cooperation.
On the occasion of the meeting, the Minister of Defense met with his German counterpart Annegret Kramp-Karrenbauer, with whom it was agreed to upgrade bilateral relations in the field of Defense and Security, while also discussing developments in the Eastern Mediterranean and Turkey's illegal actions within the Cypriot EEZ.
The Minister of Defense also met with the Italian Minister of Defense Lorenzo Guerini, with whom they discussed the progress of the quadripartite initiative comprising Cyprus, Greece, France and Italy to strengthen the joint naval and air presence in the Eastern Mediterranean, in order to enhance security and stability in the region and ensure free navigation.
It is noted that the inaugural activity called "EVNOMIA", with the participation of Air and Navy Forces from the four countries, marks the beginning of the Initiative and will be implemented in the maritime area of ​​Southern Cyprus, from 26 to 28 August 2020, including a wide range of objective naval and aviation exercises, but also search and rescue items. /ibna