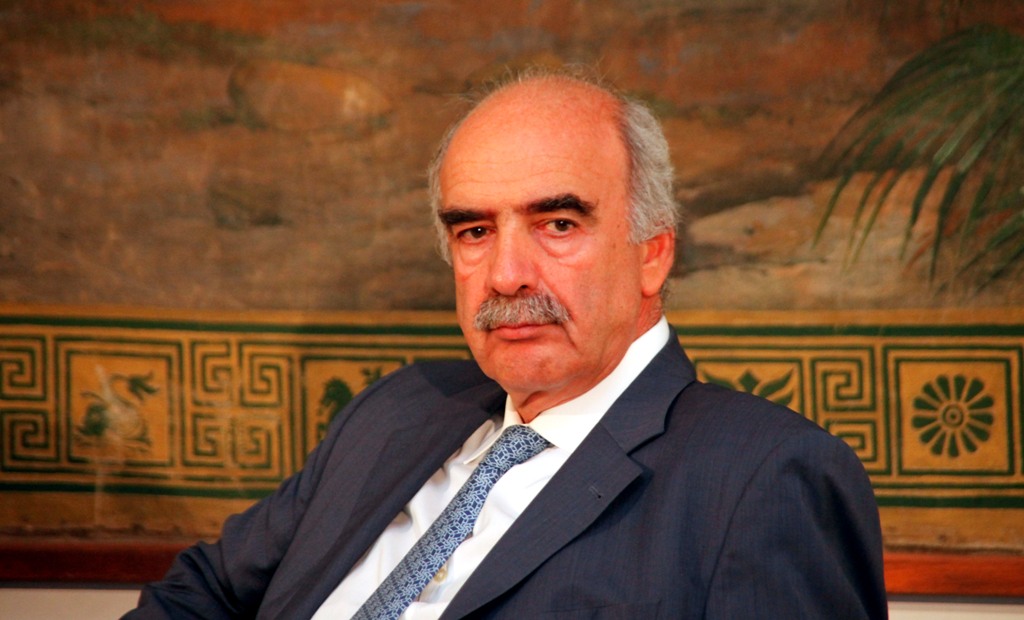 By Kyriacos Kyriacou-Nicosia
The Greek Cypriot side should try, by putting forward its arguments, to persuade the international community about the correctness of its positions on the Cyprus problem, said the Speaker of the Hellenic Parliament Evangelos Meimarakis.
Meimarakis, who was received Thursday morning by Cyprus President Nicos Anastasiades, at the Presidential Palace, also said that Ankara's stance at the UN-led peace talks so far to unify divided Cyprus since the 1974 Turkey invasion, has not been constructive. UN led talks have been underway since February aiming to reunite the island under a federal roof.
Asked whether Turkey`s position in the current negotiation process to solve the Cyprus problem could change after the elections in Turkey and become more constructive, Meimarakis pointed out that this has not been the case so far, but expressed hope that there would be a change.
"We should do our job, we have to have our own plans and try through our arguments to convince the international community," he told the reporters. The Greek Speaker said a meeting with the Cypriot President "is always fruitful and useful".
Duty to seek a viable solution
Yesterday, the Speaker of the Hellenic Parliament met with his Cypriot counterpart, President of the House of Representatives Yiannakis Omirou. After that meeting Evangelos Meimarakis said that "it is our duty to seek a viable, just and democratic solution so that we can have a better future".
He also stressed that "we have a duty to honour our history and all those who fought for freedom, democracy and so that we are able to freely ask for a better tomorrow". The economic crisis, he pointed out, will not lead us to backing down on national issues. It cannot affect our spirit nor minimise our democratic rights, he added.
On his part Omirou said the event reiterates the dertermination of Cyprus and Greece to continue the efforts for a just and democratic solution of the Cyprus problem based on the principles of international and European law.
During the meeting he had with Meimarakis, he added, he had the opportunity to exchange points of view on recent developments regarding the Cyprus problem and the economic crisis, both countries are faced with, as well as ways to overcome it.
We are of the same opinion, Omirou said, adding that national unity is a given and remains unchanged. It is based, he noted on the common effort of defending the rights of Greek Cypriots, of defending the principles of international and European law despite the intransigence of the Turkish side in the negotiations.