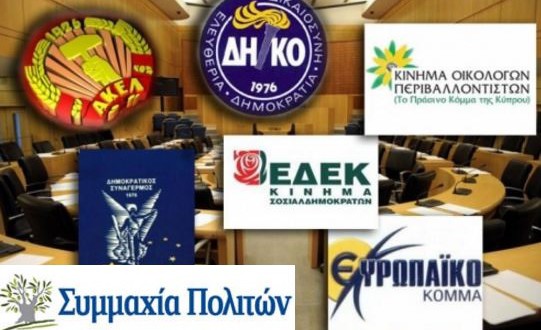 Nicosia, May 4, 2016/Independent Balkan News Agency
By Kyriacos Kyriacou
Nicosia – capital city of Cyprus – nominations for the May 22 parliamentary elections concluded on Wednesday at the Filoxenia Conference Centre.
As announced by Chief Returning Officer Constantinos Nicolaides, a total of 180 nominations were submitted compared to 144 applications in 2011.
Of these 37, or 20.6 per cent, are women and 143, or 79.4 per cent, are men.
Elsewhere, 106 nominations were submitted in the Limassol district, 89 in Famagusta district, 51 in Larnaca district, 39 in Paphos district and 29 for Kyrenia district.
In total 494 candidates will run for the 56 seats of the House of Representatives at the May 22 elections.
Four candidates are running for the post of representative of the Maronite religious group, two candidates for the post to represent the Latin religious group, while only one candidate, incumbent Vartkes Mahdessian, will retain his post as representative of the Armenian religious group.
Parliamentary parties, DISY, AKEL, DIKO, EDEK, Cyprus Green Party – Citizens Cooperation, Symmahia Politon (Citizens` Alliance), newly formed Allilegyi (Solidarity) which has absorbed in its ranks parliamentary party EVROKO (European Party) have submitted candidate combinations.
Candidacies were submitted by other parties such as National Popular Front (ELAM), Social Movement Simea, the Animal Party Cyprus (APC), Union of Fighters for Justice (OAD), Pnoi Laou and a number of independents.
Ballots will also operate outside of Cyprus on election day in Athens, Thessaloniki and Patra in Greece as well as London in the UK.