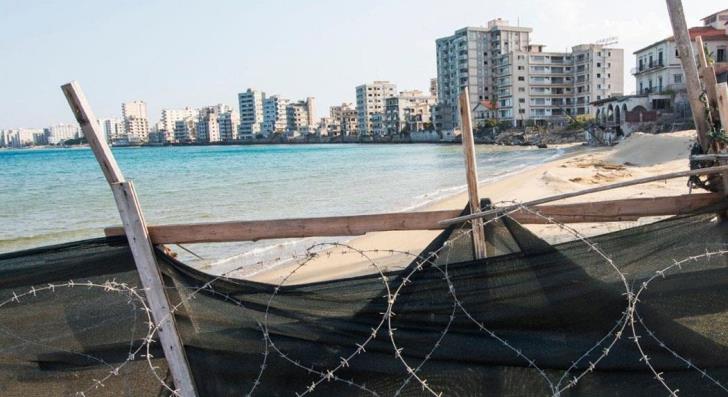 "The President and the Government of the Republic of Cyprus condemn in the strongest terms the decision of the occupier, Turkey, and its henchman in the occupied areas, Ersin Tatar, to extend the license for entry to the coastal front of Varosia, during a pre-election fiesta they held in Ankara, in the eve of the electoral process for the emergence of a new Turkish Cypriot leader", a written statement by Government Spokesman Kyriakos Kousios reads.
"We will protest over this provocative and illegal action on the part of Turkey and its henchmen in Cyprus to the UN Security Council, the EU and all international fora as an act that violates international law and UN Security Council resolutions and contravenes the latest European Council Conclusions".
The issue is currently being raised by the President of the Republic in the National Council for exchange of views and decision-making.
Earlier today, Turkish President Recep Tayyip Erdogan met with the Prime Minister of the 'Turkish Republic of Northern Cyprus' (TRNC) Ersin Tatar, who is also a candidate for the presidency in the upcoming elections.
The meeting, held at the Presidential Group in Ankara, was also attended by Vice President Fuat Oktay.
In a speech, President Erdogan stressed: "For us, the issue of the Eastern Mediterranean has two dimensions. The first is to protect Turkey's rights on its continental shelf; the second is to guarantee the rights and interests of the Turkish-Cypriot people in terms of natural resources around the island".
"At the recent EU Summit, we saw that the Turkish-Cypriot people were once again ignored. Turkey will not allow this injustice to continue", he said.
"The Turkish-Cypriots must be represented in the Eastern Mediterranean Conference that is scheduled to take place in the near future", he added.
Erdogan pointed out that Turkey is determined to keep fighting until it achieves for the 'TRNC' to be recognized as an equal and dignified member in the global stratum.
In his speech, 'TRNC' Prime Minister Ersin Tatar announced that they would begin to exploit the coast of the besieged city of Maraş (Varosha) in the early hours of Thursday morning.
"We see the Maraş issue as a national affair above all forms of political competition and controversy", Tatar said.
The Turkish President said that Turkey wishes the opening of the Maraş for full exploitation, adding that he was ready to provide any support to the 'TRNC' authorities in this matter.
"It is a fact that Maraş is a territory of the 'TRNC'. We fully support the decision to make the Maraş coastline available to the people", Erdogan said, adding that "any objections from the other side have already fallen short, because no injustice will be done as there is no private property involved".
"As it grows, as it gets richer, as the 'TRNC' strengthens, the embargo chains imposed on it will begin to break one by one", Erdogan concluded. /ibna