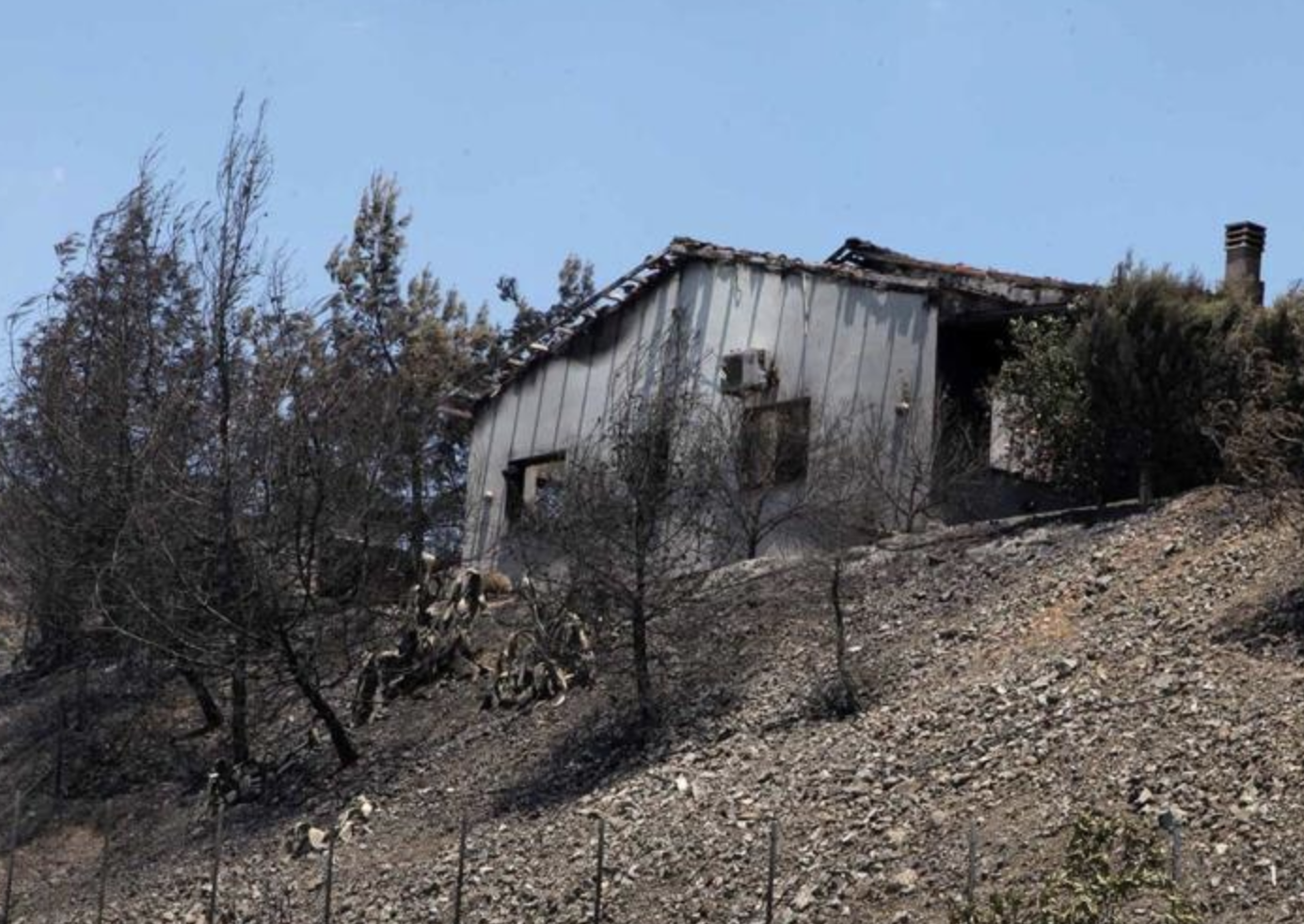 The catastrophic fire that hit Cyprus left behind four dead, 55 square kilometers of scorched earth and incalculable material damage.
Eighty houses and properties were extensively destroyed in the nine villages hit by the nightmare of the fire. These are the first data from the recording of the losses that are in progress, while the total cost is estimated at many millions of euros, if we take into account the damage to crops and the Cyprus Electricity Authority (EAC) and other authorities.
According to the Limassol and Larnaca district administrations, most of the damaged houses are located in the Larnaca district and range from 60, with most of the losses recorded in Ora, where 37 houses were recorded. In Melini about 15 houses, in Agioi Vavatsinias 4 and in Vavatsinia 2, in Arakapas 10 houses were damaged and in Eptagonia 11. In the province of Larnaca a poultry-slaughterhouse was burned where 80,000 chickens were burned in four points of breeding facilities.
Companies, organized groups and unions with various initiatives support the victims of the fires in mountainous Larnaca and Limassol.
Financial support of 500,000 euros will be offered by the Chairman of the Board. of Alphamega Supermarkets, Andreas Papaellinas to the victims of the deadly fire in the mountainous areas of Larnaca and Limassol, according to an announcement by the group.
The General Accounting Office of the Republic of Cyprus announced the bank account details for contributions in support of those affected by the fire in the mountainous region of Larnaca and Limassol.
"Due to the kind request of many of our compatriots for a contribution of money to support those affected by the fire in the mountainous region of Larnaca and Limassol, the General Accounting Office of the Republic lists below the details of the bank account with the Central Bank of Cyprus, which can be deposited any contributions:
Beneficiary: Republic of Cyprus
Account Name: Support to affected victims of the fire in the mountains area of ​​Larnaca and Limassol
Account Name (abbreviation): SUPP.AFF.VICTMS-FIRE-LCA-L / SOL
Bank: Central Bank of Cyprus
Account Number: 6001027
IBAN: CY42 0010 0001 0000 0000 0600 1027
Swift (BIC) Code: CBCYCY2N