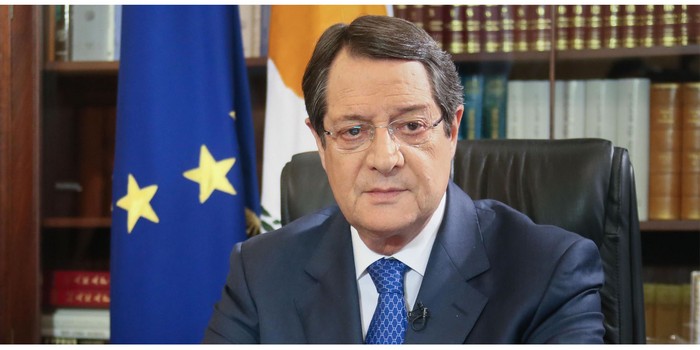 The President of the Republic of Cyprus, Nicos Anastasiades, who is in New York, will address the 76th General Assembly of the United Nations tomorrow, 24 September.
President Anastasiades' speech at the United Nations is expected to begin at 4pm Cyprus time.
Subsequently, the President will hold a meeting at the United Nations Headquarters with the Foreign Minister of the Russian Federation Sergey Lavrov.
President Anastasiades will then host a working lunch for the Permanent Representatives of the five Permanent Members of the United Nations Security Council.
Later in the day, President Anastasiades will receive a delegation from ExxonMobil.
On the evening of 24 September, the President of the Republic, accompanied by the Cypriot delegation, will attend a dinner hosted in his honour by his peer organisations./ibna