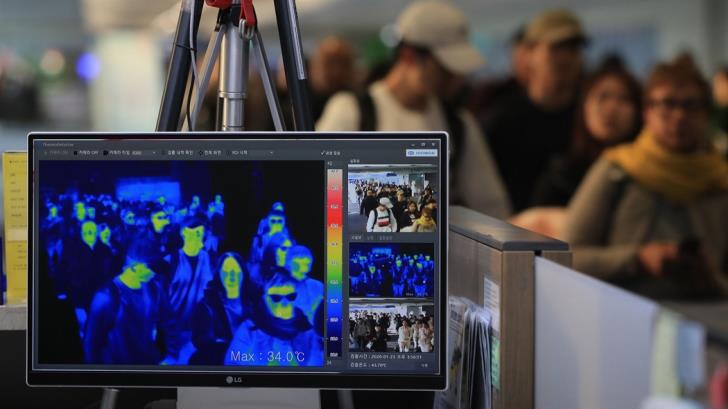 According to the latest update the Ministry of Health received late this afternoon by the Cyprus Institute of Neurology and Genetics, three new cases of coronavirus have been confirmed, raising the number of COVID-19 cases to 10.
In this context, and given that the numbers are on the rise worldwide, it was decided to revise the guidelines for travelers entering the Republic of Cyprus.
As a result, the Ministry of Health of the Republic of Cyprus will be revising the guidelines for travelers who have traveled within the last 14 days, while the countries of origin, following an evaluation by the ECDC and the Expert Advisory Committee and in consultation with the Ministry of Foreign Affairs and the Ministry Foreign Tourism, will be divided into three categories.
According to the announcement, starting Saturday, March 14th, the first category will include travelers coming from China's Hubei province, Italy, Iran and the Republic of Korea, who will be subject for 14 days to medical supervision (quarantine) at home (if possible) or at a place designated by the Ministry of Health,
The second category will include travelers from China (except the Hubei Province), Japan, Hong Kong, Germany, France, Spain, Greece (Achaia, Ilias and Zakynthos), the UK and Switzerland. Travelers will be self-isolated for 14 days and will be monitored via phone at their home or place designated by the Ministry of Health (close contact and movement will be prohibited, basic hygiene rules must be followed, while symptoms will be monitored and reported to the 1420 phone line).
Finally, travelers from Greece (except Achaia, Ilias and Zakynthos), the Netherlands, Sweden, Belgium and Singapore are included in the third category, where travelers will be self-monitored for 14 days after their departure (instructed to follow the basic hygiene rules and only allowed to perform the most essential movement) and, in the event that they experience symptoms, they should call 1420.
All passengers in the first two categories will be directed to the airport medical clinics, while in ports they will be confined to their cabins.
The instructions do not apply to travelers traveling on transit unless they have spent time in the intermediate stop. /ibna