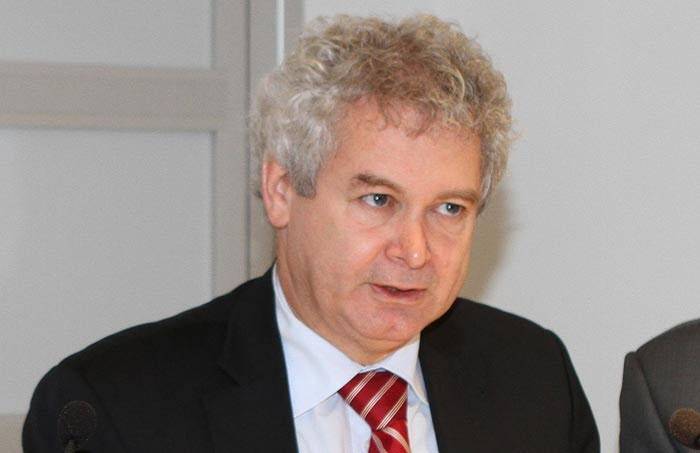 By Christos Meliopoulos – Nicosia
Syria may be dominating the international and even the domestic news agenda, but the Cypriot government has been quite active in preparing for the new round of talks over the Cyprus problem.
Due to begin in October, the negotiations on behalf of the Greek Cypriot side will be conducted by Andreas Mavrogiannis. The 57-year old diplomat is an experienced and very highly regarded figure in the international scene, following his collected and tension-resolving handling of Cyprus's EU presidency last year.
"We are in the process of getting the chief negotiator up to gear," said a Foreign Ministry official. Mr Mavrogiannis may be arriving to his new post from the same ministry, where he is the outgoing Permanent Secretary, but he will have no organic relation to the ministry or the government. He will now be the Greek Cypriot's community representative, a tall order that requires a spherical preparation.
The government is also treading many other diplomatic paths. Reports from Washington say that Vice-President Biden has given an initial green light for a meeting with President Anastasiades to go ahead on the sidelines of the UN General Assembly in New York at the end of September. The finalisation of the appointment and the exact date are still pending due to the uncertain situation over Syria and the possibility of military action by the US.
It is a similar picture in the attempt for a meeting between the Cypriot president and Prime Minister Cameron. The British leader has extended an invitation to Mr Anastasiades which has been accepted. "It is a matter of finding a mutually convenient date," a Cypriot diplomat explained to IBNA. The main obstacle here as well is said to be Syria.
It is customary for the Cypriot president to stop-over in London on his way to or back from New York and the UN General Assembly. This year Mr Anastasiades will travel to London on his way to the United States, but his presence on the 20th September will be restricted to an open meeting with the populous Greek Cypriot community in the British capital. What Nicosia hopes is for Mr Cameron to be able to receive the Cypriot leader a few days later or even during the same visit.
The main aim of these meetings will be to outline the Cypriot stance and stress the need to persuade Turkey to adopt a constructive behaviour. The USA and the UK are expected to try to maintain a balance in the pressure they will apply, mindful of the risks in being seen to be taking sides. Diplomats say that any confidence building measures would be happily accepted by both parties, so the future of Varosha and the terms of its possible return to its lawful citizens may be an initial point of focus and careful deliberation.